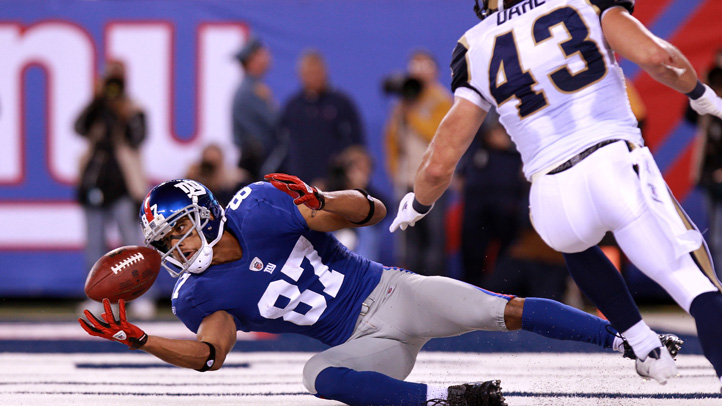 Chicago Bears GM Phil Emery has been placing an emphasis on defense in this year's free agency class, but on Thursday morning, he made sure to take care of a lingering issue in terms of the team's depth at wide receiver, signing Domenik Hixon to a one-year contract.
Hixon, who only caught seven passes for 55 yards and a touchdown last season, played the first five seasons of his career with the New York Giants, and had some modest success there. He had 43 receptions and two scores in the 2008 season with the team, and followed that up in 2012 with a 39 catch, 567 yard season in 2012.
With Hixon's arrival in Chicago, there are several questions that will need to be answered between now and the start of the season. The first naturally is whether or not Hixon's signing means the end of the line for Earl Bennett with the team. Cutting Bennett would save the Bears nearly $2 million in cap space next season, and it can be argued that having both players on the team would be a waste of a roster spot at that price.
The other question with Hixon will be whether or not he is a contender to replace Devin Hester as the team's kick returner. He has two career touchdowns, one on a kick-off and one on a punt, but he didn't return any kicks for the Panthers last season. It will be interesting to see if the Bears give him a shot at the role, or if they plug in other players currently on the roster first.