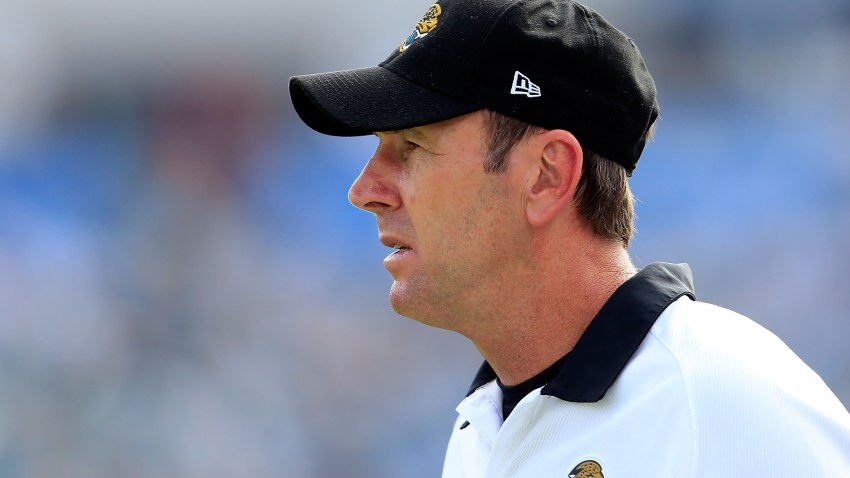 The ink has barely dried on John Fox's contract with the Chicago Bears, but the team is still pressing ahead quickly as they look to fill out the team's new coaching staff.
According to a report by Ian Rapoport of NFL Network, the team has reached out to the Tennessee Titans to conduct an interview with tight ends coach Mike Mularkey for their offensive coordinator position. Mularkey, who has previously been a head coach with the Buffalo Bills and the Jacksonville Jaguars, joined the staff of Ken Ken Whisenhunt before the 2014 season.
The request by the Bears isn't as cut and dried as it would seem. The Titans have already denied permission to the Tampa Bay Buccaneers to speak to Mularkey during this offseason, but there's no word yet on whether or not the organization will allow the Bears to speak to him.
Mularkey's coaching career has been inconsistent, to say the least. He went 9-4 in his first season with the Bills in 2004, but in 2005 the team went 5-11 and Mularkey resigned his post following a conflict with team ownership. Hired by the Jaguars in 2012 to coach the team, Mularkey was fired after just one season in which he went 2-14 in Jacksonville.
If Mularkey is hired, there is a potential for a reunion with someone he is certainly familiar with: former Atlanta Falcons head coach Mike Smith. Smith is rumored to be a potential candidate for the Bears' defensive coordinator position, and Mularkey served as Smith's offensive coordinator in Atlanta from 2008-11.