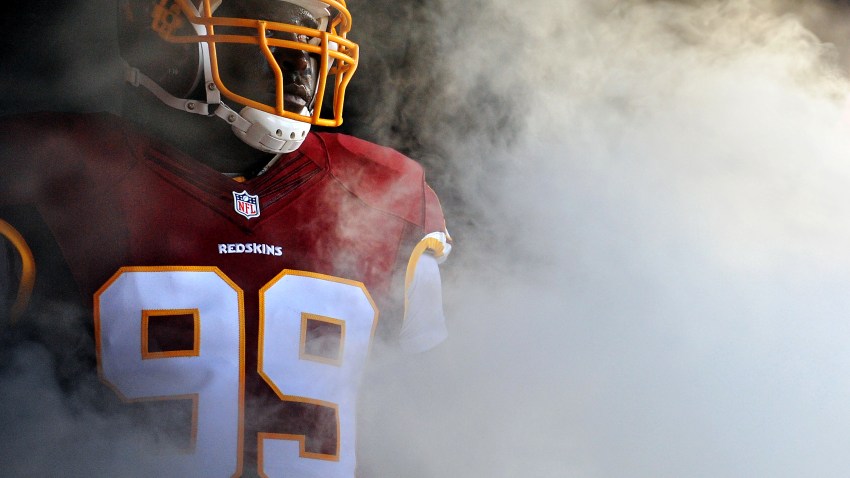 The Chicago Bears added another piece to their revamped 3-4 defense Tuesday.
The team reportedly agreed to terms with free agent defensive end Jarvis Jenkins, who most recently played on the Washington Redskins, according to Brad Biggs of the Chicago Tribune.
Terms of the deal weren't immediately available, but reports said the contract was for league minimum. His addition depends on the results of a physical.
Jenkins, 26, is a big-bodied end who measures 6' 4" and 315 pounds. Drafted in the second round in 2011 out of Clemson he's not considered a pass rushing threat -- only two career sacks to his name -- but is a strong anchor on the outside of the 3-4.