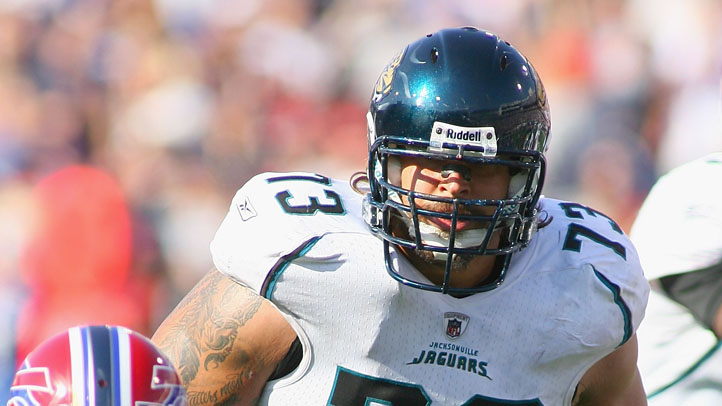 The Chicago Bears have made it a point of restructuring their entire defense over this offseason, and with a group that allowed more yards and more points than any other in team history, that was to be expected.
On the offensive side of the ball however, the Bears were one of the league's best last season, rushing and passing the ball more effectively than they have in a long time. With that in mind, they have brought back several pieces from that group, including Roberto Garza and Matt Slauson, and will look to continue their dominance with largely the same crew.
That crew will include tackle Eben Britton, who inked a 1-year contract on Thursday to remain with the team. Britton joined the Bears before the 2013 season after spending the first four seasons of his career in Jacksonville, and played in the Bears' final 13 games. He started in four of them as the sixth lineman.
Britton is a former second round pick of the Jaguars, and has started 23 career games at right tackle and seven at left guard. He will likely be in a position to spell Jordan Mills and Jermon Bushrod on the line next season, and was used primarily for rushing plays during the 2013 campaign.