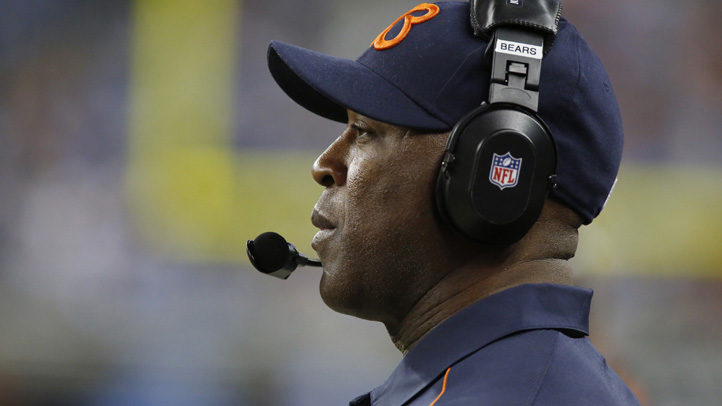 Despite picking up their 10th win, the Bears will stay home for the 5th postseason in six years.

The Bears are now the second team in NFL History to start 7-1 and miss the playoffs.

First year Bears General Manager Phil Emery now has some decisions to make. From a struggling offense under Mike Tice and soon-to-be free agent Brian Urlacher, who may have played his last game as a Bear. But no decision is bigger than what to do with Lovie Smith, who made only one post season trip in the past six seasons.

Emery visited with Lovie Smith on the field before the game, both exchanging smiles while talking. But those close to the head coach say he was definitely "nervous" Saturday night in Detroit knowing everything was on the line Sunday.

It was Smith himself who stated his goals almost nine years ago: beat the Packers, win the Division, and win the Super Bowl.

Smith has eight wins against Green Bay, although he has lost their last six meetings against the cheeseheads. He also has three division titles and one Super Bowl loss.

It all comes down to wins and losses and Smith's Bears have won approximately 33 percent of their games against winning teams. The Packers have won nearly 74 percent during that time.

Four offensive coordinators in nine seasons will unfortunately stand out in Smith's tenure. Can Phil Emery allow Smith to hire a fifth coordinator in a lame duck year of his contract? Or will they take the $5 million payout -- minus any salary Smith might collect when hired by another team?

Back in 1993 Bears ownership took two weeks before firing Mike Ditka, and a fan backlash was in store. This time around they'll wrestle with their own affection for Lovie Smith. With one difference. Chairman George McCaskey and his siblings desperately wants to win one more championship for their mother Virginia, and at 89 years old, time is running out.