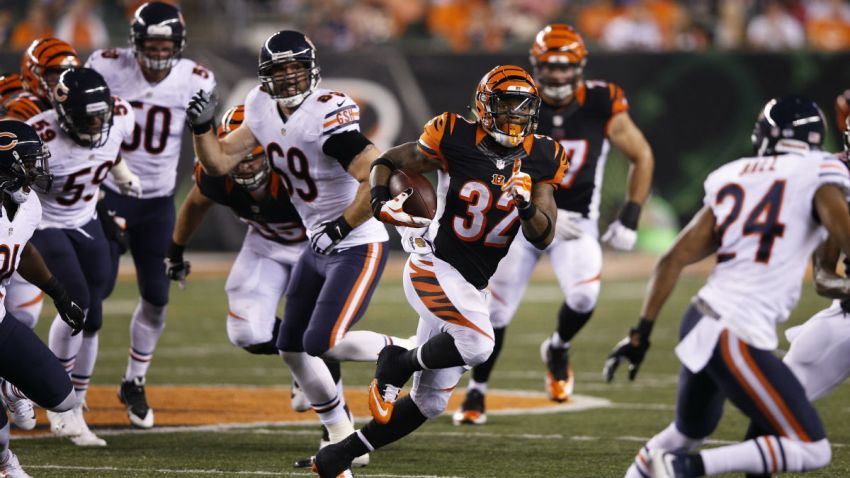 With injuries and poor play taking a serious toll, the Chicago Bears couldn't get things going in the right direction on Saturday night as they lost by a score of 21-10 to the Cincinnati Bengals in the third week of the preseason.
The Bears got the game started with a three-and-out on offense, and the Bengals promptly came onto the field and scored on their first drive. The Bears did a nice job of making a couple key stops at the goal line, but on fourth and goal Andy Dalton was able to dive across the line to give Cincinnati a 7-0 lead.
Three straight Matt Forte runs gave the Bears their first first down of the game on Chicago's next possession, but the drive sputtered to a halt as the team's offense continued to struggle. On third and long, Jay Cutler dropped back into the pocket and immediately had to throw the ball away as he was under quick durress, forcing the Bears to punt early in the second quarter.
Even without Dalton on the field, the Bengals' offense continued to churn, and they scored another touchdown with A.J. McCarron at the helm. Marvin Jones made a couple of nice plays (including a long catch that was wiped out by a penalty), and he ultimately scored a touchdown as he beat Shea McClellin and Antrel Rolle on a deep pass to give Cincinnati a 14-0 lead.
After the Bears' offense was forced to punt the ball away again, the Bengals used their running game to score yet again. Jeremy Hill had a huge gain after both McClellin and Christian Jones were pushed out of their gaps, and a few plays later he scored as he beat out Brock Vereen to the edge and cruised across the goal line to make it a 21-0 game.
The Bears were able to get their offense going a bit late in the half, with Rashard Lawrence and Martellus Bennett making some key catches. Jay Cutler went 6-for-6 on the drive, but the Bears had to settle for a field goal that made it a 21-3 contest at halftime.
The third quarter wasn't much better for the Bears as their offense continued to struggle, but they did end up getting a good special teams play early in the fourth quarter. On a Bengals punt attempt, Ify Umodu broke through the D-gap on the line, blocked the kick, and returned the ball eight yards for a touchdown to make it a 21-10 game.
Unfortunately for the Bears, that was as close as they could get in the game, and they lost for the first time in the preseason.
The Bears will finish off the preseason on Thursday night when they welcome the Cleveland Browns to Soldier Field.