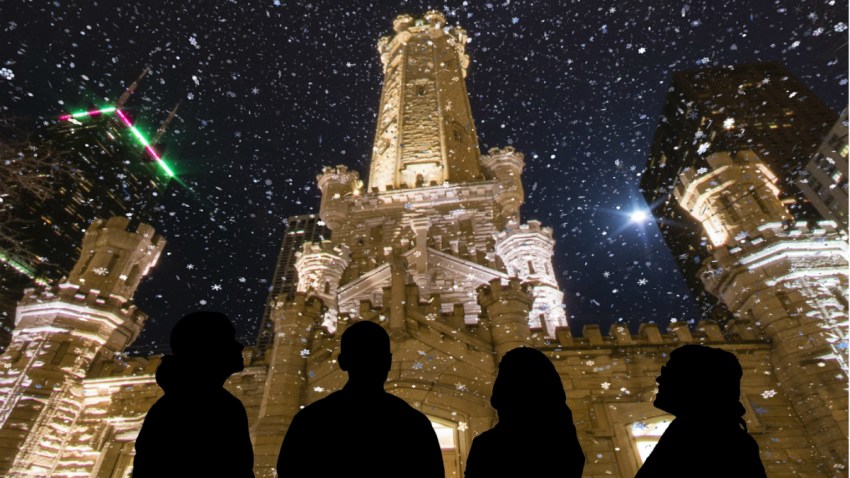 The Adler Planetarium has opened a larger-than-life, immersive holiday experience.
The "World's Largest Snow Globe" exhibit will run until January 1 in the planetarium's Grainger Sky Theater, located inside the museum's iconic dome.
The exhibit begins directly after the Grainger's two latest showings, Destination Solar System and Planet Nine.
Guests remain in their seats as high-resolution panoramic photos of some of the city's most famous landmarks appear amidst falling snow, mimicking the inside of a real snow globe.
"Our staff and production team shot fisheye, domed photos of various Chicago locations, including the Water Tower and Pritzker Pavilion," said Mike Smail, theater manager for the planetarium. "The photos form the background to the snow globe scenes."
The virtual snow was created using microscopic photographs of actual snowflakes, taken from a scientist at the California Institute of Technology, according to Smail.
"We mapped those up-close snowflake images into a 3D environment," Smail said. "They swirl around much like they would in an actual snow globe."
The exhibit runs just under three minutes, and features holiday music along with photography and swirling snow. Seperate tickets for the snow globe exhibit alone aren't available.
Admission to the Adler Planetarium is free until Friday.