Police have identified a "person of interest" in the death of 2-year-old Kyrian Knox, the Rockford toddler whose body parts were found dismembered in a Chicago lagoon in September.
Chicago Police spokesperson Anthony Guglielmi said Wednesday detectives identified the person of interest in the toddler's disappearance and that person is wanted for questioning. The person's name hasn't been made public.
Police last week revealed the remains found in a Garfield Park Lagoon in September were in fact Knox's. The boy was identified through DNA testing, Guglielmi said.
Kyrian's mother, Lanisha Knox, said she left her son with her best friend's family in Rockford on Aug. 18, and the family agreed to watch him for two weeks while she started a new job. Knox had not seen Kyrian since she dropped him off.
Police Investigate Possible Connection Between Missing Rockford Boy and Remains Found in Lagoon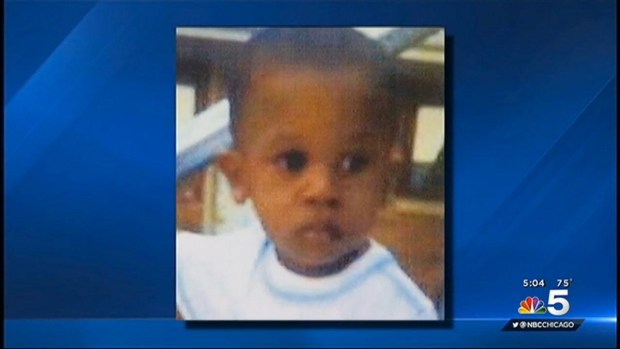 Police took DNA samples from Lanisha Knox, who was reported missing from Rockford earlier in September, according to Rockford Police Assistant Deputy Chief Patrick Hoey.
The family said Thursday Lanisha made numerous attempts to get her son back, but was always given excuses. They added that the couple watching him drove to Chicago for unknown reasons and told the family someone came and got the toddler.
"We are angry and betrayed, should not have happened" said cousin Jackie Martin.
The details surrounding Kyrian's disappearance are under investigation, but Hoey said there is no evidence he was abducted, adding that the disappearance did not meet the criteria for an Amber Alert.
Knox said she made repeated attempts in early September to go to Rockford to pick Kyrian up, but the family who was watching him always made an excuse about why it wasn't good timing.
"At this point, I don't trust anyone and I do feel like somebody knows something and they're not saying anything," Knox said.
In September, authorities found several body parts belonging to a toddler in Chicago's Garfield Park lagoon. Police said they recovered two feet, two hands and a head, all belonging to a child. A 20-pound weight was also found near the body parts, but it has not been determined if the weight is related to the discovery.