The pay phone used to be a staple of nearly every street corner, tavern and subway station in the country. But with the advent of cell phones the land line boxes have largely been disappearing.
Now that lack of use is causing pay phones to be removed from one of their last strongholds: the CTA platform, reports the Chicago Tribune.
In April of this year the CTA declined to renew its contract with Pacific Telemanagement Services, the company that operates the pay phones on CTA train platforms and bus enclosures. At that time there were 559 phones on CTA property, but since then the company has removed phones that were unprofitable, leaving just 179 pay phones still in service. Now CTA administrators plan to have those phones removed as well. They say they're just not worth it any more.
"In recent years, with more people using cell phones, there has been a steady decline in the use of coin-operated phones, which has resulted in a significant drop in revenue for the CTA," CTA spokeswoman Sheila Gregory told the Tribune.
Now Pacific Telemanagement Services says they want to maintain service to the remaining phones. They say riders placed one million calls from CTA phones last year. They say they are regularly used to dial 911 in emergencies.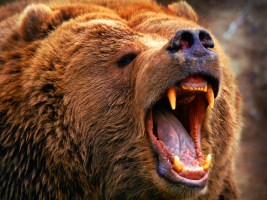 Check out Grizzly Detail: NBCChicago's Bears blog features videos, photos, news, commentary and more. All the Grizzly Detail is right here.Bear Down, Chicago.
Published at 8:25 AM CDT on Sep 21, 2010 | Updated at 8:30 AM CDT on Sep 21, 2010