Stop me if you've heard this one: The Cubs 3rd baseman has a muscle strain of some sort and will miss a week or so, thus ending his season.
The kick here is that Aramis Ramirez will now miss the rest of the season, seeing as how it only has a week left in it. And then he topped that by telling the Chicago Tribune that he thinks his days on the Northside are over, because he doesn't think the Cubs are going to pick up his option for next year. Followed by declining a meeting with Cubs owner Tom Ricketts. It's been such a happy summer, hasn't it?
And that option is ugly. It's $16 million for a 3rd baseman who can barely move in the field. But if I were No. 16, I'm not sure I'd pack my bags so quickly. All of this, of course hinges on who Tom Ricketts hires as the next GM of the Cubs. And then it hinges on whether that guy is competent or not, and that's an awfully big question when you consider who's doing the hiring. The dude needed two years to figure out Jim Hendry had sunk this ship, so there you go.
But a smart GM knows the Cubs need a rebuild from the ground up, or the farm system up. He'll know that the supplies there, while not barren, aren't exactly bountiful either. And he'll know to speed up the process, you need a chip you can cash in. And sadly, Ramirez might be the only chip to cash in.
Ryan Dempster is just about the only other candidate, and he's getting up there in age, is paid with another ridiculous contract that is basically a contagion in that clubhouse, and just isn't that good. There was a time when Carlos Marmol could have been that, considering that for a closer he's cheap and young. But the league has probably figured out that his slider, when it can find the right time zone, also will hasten his downfall. And that may already be upon us.
Which leaves Ramirez. You'd have to eat some of that $16 million in a trade. But it might be worth $8 million to get a prospect or two that you could get, because there just aren't a lot of commodities like Ramirez. Seriously, how many 30 HR, 100 RBI hot corrnermen are there? Alex Rodriguez barely plays 3rd any more, he doesn't count. Ryan Zimmerman in DC. There was a time when it was David Wright with the Mets, but not now. Kevin Youklis in Boston. Evan Longoria in Tampa.
Aaaand.......yeah, that's it. And even if Ramirez can only DH, there are plenty of clubs that could use that, plus the less wear and tear of being a DH could improve Ramirez's numbers. It's worth considering.
And the Cubs have no one to take over. They can stop with this DJ LeMahieu nonsense right now, because he'll never hit for enough power. Josh Vitters stalled out in the minors. The free agency cupboard isn't attractive. Aramis may be the only option.
But if he is gone, what will Ramirez's legacy be? Well, he ended what seemed the interminable 3rd base question for the Cubs, which hadn't had a regular one since Ron Santo. So we can thank him for that. And the numbers don't lie. Other than 2010, Ramirez has been a dominant hitter. Three seasons of over 30 HR, and seven over 25. Seven seasons of slugging-percentage over .500. Five seasons of an OPS over .900. An anchor in the middle of the lineup. These can't be argued.
But there's more. Ramirez won't be able to get past the 2007 and 2008 playoffs, where he had two hits combined. He won't get past the lack of hustle at times, which Dusty Baker and now Mike Quade indulged him in, as did Lou Piniella at times. He won't live down his tendency to dive for balls he didn't need to to make it look like the play was harder than it was.
But all of those are outweighed by his performance at the plate, and the Cubs will struggle mightily to replace that.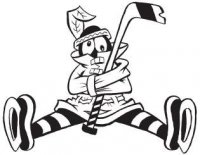 Sam Fels is the proprietor of The Committed Indian, an unofficial program for the Blackhawks. You may have seen him hocking the magazine outside the United Center at Gate 3. The program is also available for purchase online. Fels is a lifelong 'Hawks fan and he also writes for Second City Hockey .
Published at 12:38 PM CDT on Sep 21, 2011