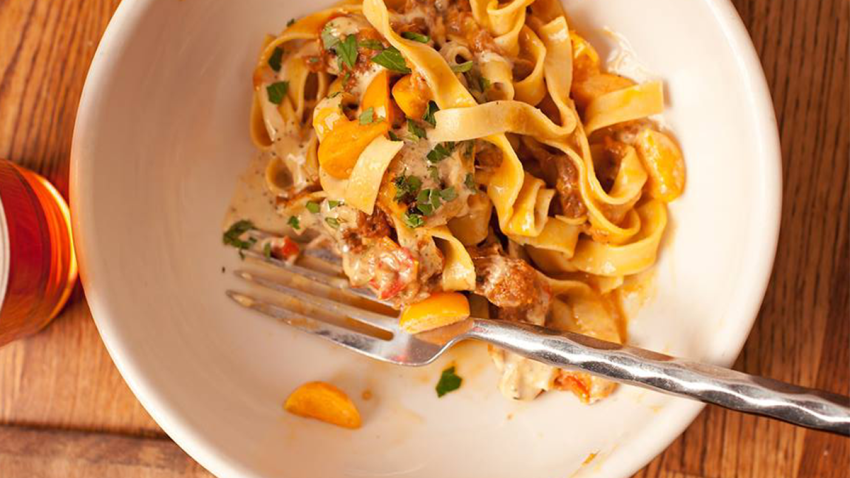 Chicago took seven spots in restaurant reservation service OpenTable's newly released list of the 100 Best Restaurants for a Big Night Out in America for 2018.
OpenTable created the list based on user reviews between Feb. 1, 2017 and Jan. 31, 2018. The company scored restaurants based on the average customer rating, number of user reviews and whether or not users frequently ranked the place as a "hot spot."
[[462336343, C]]
"The list features an array of buzzworthy restaurants, from up-and-coming to established, trendy to tried-and-true, across 24 states and Washington D.C.," Caroline Potter, chief dining officer at OpenTable, said in a press release. "Whatever your notion of a big night out entails, whether it's a bustling bar scene or a spot to see-and-be-seen, fun is on the menu at any of these honorees."
These Chicago restaurants made the cut:
Carnivale, 702 W. Fulton St.
Duck Duck Goat, 857 W. Fulton Market
Gibsons Bar & Steakhouse, 1028 N. Rush St.
Girl & the Goat, 809 W. Randolph St.
Maple & Ash, 8 W. Maple St.
RPM Italian, 52 W. Illinois St.
RPM Steak, 66 W. Kinzie St.
The only city to appear more on the list than Chicago is New York City with 10 restaurants. Las Vegas and Chicago tied for second place with seven restaurants each. California and Florida were the best-represented states, with 18 and 17 spots, respectively.
This list comes just a few weeks after OpenTable became embroiled in controversy when it was discovered that a "rogue employee" made hundreds of fake reservations at 45 Chicago restaurants with the service's competitor Reserve. OpenTable is offering reimbursements for lost revenue from the fake reservations, a high number of which took place around Valentine's Day.
The employee, who the company said acted alone, was fired within two days of the discovery.
[[465000383, C]]