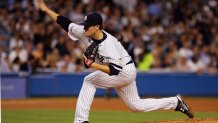 Chicago-area athletes continued to take center stage in the 2016 Rio Olympics this weekend.
Four local athletes had the chance to medal during Sunday's events as they battled stars from around the globe.
Here are five key events on Sunday:
[[389344111, C]]
1. Corey Cogdell-Unrein Wins Bronze
Olympic shooter Corey Cogdell-Unrein has won an Olympic medal before, and this time in Rio was no different. Cogdell-Unrein took home the Bronze medal in women's trap shooting Sunday.
Cogdell-Unrein grew up hunting and fishing with her family in Alaska and was a natural to the sport. She earned a bronze medal at the 2008 Beijing Games after just two years of top-level competition, finished 11th at the 2012 London Games and was a medal favorite heading into the Rio Olympics.
"Going into these Games I am extremely excited for what's to come," she said. "I am competing the best I ever have."
While Unrein competed in her biggest Games yet, she had quite a crowd of supporters behind her.
Unrein is married to Chicago Bear Mitch Unrein, who wasn't in Rio to cheer her on but hosted a viewing party with his teammates.
Most importantly, Unrein will have her father watching as she sets her sights on what could be her biggest achievement yet.
"He has been my number one fan and supporter ever since I was a little girl shooting BB guns and 22s," she said. "He 100 percent believes in me."
Unrein began her quest for gold at 7 a.m. CT Sunday, placing fourth in the qualifications. She placed third in the semifinals Sunday afternoon, besting Spain's Fatima Galvez to take home the bronze.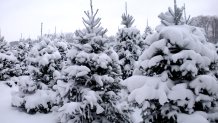 2. Chicago-Area Swimmers Make Waves
Winnetka's Conor Dwyer competed in the men's 200m freestyle semifinals Sunday night after finishing 4th in the heats with a time of 1:45.95.
He was looking to protect his final chance at an individual medal after finishing 4th in the 400m freestyle finals Saturday night and perhaps that disappointment gave him the surge necessary for his impressive performance Sunday.
Dwyer won his 200m freestyle semifinal race, qualifying for the finals with a time of 1:45.55. He'll race for the gold on Monday at 8:21 p.m. CT.
Lilly King of Evansville, Indiana, swam in the women's 100m breaststroke semifinals Sunday night after taking the top spot in the earlier heats, notching a time of 1:05.78.
She took first in her semifinal race Sunday night with a time of 1:05.70, qualifying for the finals on Monday at 8:54 p.m. CT.
Kevin Cordes made his Olympic debut in Saturday's events and hoped to medal on Sunday, but fell just short.
The Naperville native swam in the men's 100m breaststroke finals, the first of two events he will compete in during the Rio Games.
Cordes finished first in the U.S. trials in the event with a time of 59:18, but took fourth in the finals with a time of 59.22. American Cody Miller took home a bronze medal with a time of 58.87.
Olivia Smoliga from Glenview competed in the 100m backstroke semifinals Sunday night after finishing 6th overall in the heats with a time of 59.60.
She finished 4th during her race with a time of 59.35, which was just fast enough for her to claim the 8th overall spot in the finals at 8:30 p.m. CT on Monday.
Springfield's Ryan Held was looking to medal Sunday in his Olympic debut, and that's exactly what he did.
Held was competing in the evening's final event, the men's 4x100m freestyle relay.
Swimming with Caeleb Dressel, Nathan Adrian, and Michael Phelps himself, Team USA clocked a time of 3:09.92 to take home the gold.
The medal is Held's first, and Phelps' 23rd, 19 of which are gold.
Watch a full recap of the exciting victory.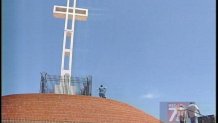 3. Veteran Olympian Gerek Meinhardt Fences On
Gerek Meinhardt made his Olympic debut at the 2008 Beijing Games. He made his second Olympic appearance at the 2012 Games where he placed fourth in the foil team event.
The veteran Olympian is now taking on his third Olympic Games with the chance to win his first medal.
The U.S. men have not secured a team foil medal in over 80 years, but the current squad of Meinhardt, Alex Massialas and Miles Chamley-Watson, along with alternate Race Imboden, will look to change that. The United States is the only nation that can boast its entire team is currently ranked in world's top-20.
Meinhardt, who graduated from Notre Dame University, was the youngest athlete ever to compete on a U.S. Olympic Fencing team and youngest male member of any sport on Team USA in the 2008 Olympics.
Meinhardt's individual journey began at 8 a.m. Sunday, when he bested Canada's Maximilien Van Haaster 15-4. He took on France's Erwan Le Pechoux at 10:30 a.m., winning 15-14 but lost in the quarterfinals to Britain's Richard Kruse, 15-13.
The foil team competition will begin at 7 p.m. Friday, when the US takes on Egypt.
4. U.S. Women's Gymnastics Cruise in Qualifications
Shortly before Simone Biles took the balance beam for the final rotation of the day, teammate Madison Kocian called out to her.
"You got this, Simone!" she said Sunday afternoon at the Arena Olimpico de Rio. "Put yourself back in the gym. You got it."
Oh did she ever.
On the balance beam — but also in the floor exercise, vault and all-around, too. Biles soared above the competition with the top score on every apparatus but bars — where Kocian's 15.866 was best.
Biles landed a 16.050 on vault, a 15.733 on the floor exercise and a 15.633 on that beam routine.
She and the rest of the U.S. women's gymnastics team led easily in the team qualification and on every apparatus, too. After four subdivisions out of five were complete, the Americans' total of 185.238 was almost 10 points up on second-place China's 175.279. Russia was third with 174.620, followed by Britain, Brazil, Germany, the Netherlands, Italy and Belgium.
Japan, France, and Canada were left to go. Eight teams out of the 12 will qualify for Tuesday's final.
Raisman was second in all-around qualifying and Douglas was third, though only two gymnasts from each country are allowed to compete.
The expected coronation of the United States team is well underway. But even if others predicted success for them — Russia's Aliya Mustafina called them "unbeatable" — the gymnasts demonstrated that they stil clearly felt the pressure.
After competition was complete Sunday, the five could be seen discussing the jitters and wobbly legs they experienced entering the arena.
Said Raisman, who won three medals in London 2012: "I thought I was going to, like, projectile vomit."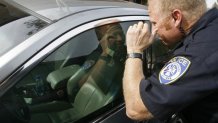 5. Beach Volleyball Players Head for the Olympic Sand
If any sport says "Rio," it's beach volleyball at Copacabana, and on Day 2 of the games American newcomers Lauren Fendrick and Brooke Sweat hit the Olympic sand only to fall short.
Fendrick and Sweat won their first set against Poland 21-14. But Kinga Kolosinska and Monika Brzostek rallied back to take the second, 21-13. They dominated the third set 15-7 for the win.
Throughout the match, the crowd heavily favored the Polish team, even shouting 'Zika!' when Fendrick or Sweat went to serve.
The pair will return to competition against Brazil on Tuesday.
On the men's side, Phil Dalhausser returned to the Olympics with his partner from the past, Nick Lucena. The two advanced in their opening match after defeating Tunisia's Mohamed Arafat Naceur and Choaib Belhaj Salah 2-0.
Dalhausser already has one gold medal, from the 2008 games in Beijing, but didn't medal in London in 2012. Now paired up with Lucena, he's got a good chance at a second medal, since the duo ranked third going into the Olympics in June.