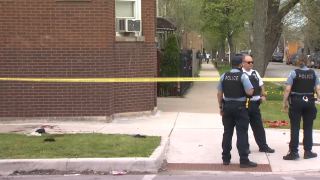 Chicago police are investigating after three people, including two teenagers, sustained injuries Monday afternoon in the city's Humboldt Park neighborhood, according to police.
At approximately 12:40 p.m., two men exited a car and shot at three people standing on the street near North Springfield Avenue and West Thomas Street, police stated.
The victims, a 16-year-old, 18-year-old and 30-year-old man, were all taken to the hospital in good-to-critical condition.
No arrests had been made as of late Monday afternoon.