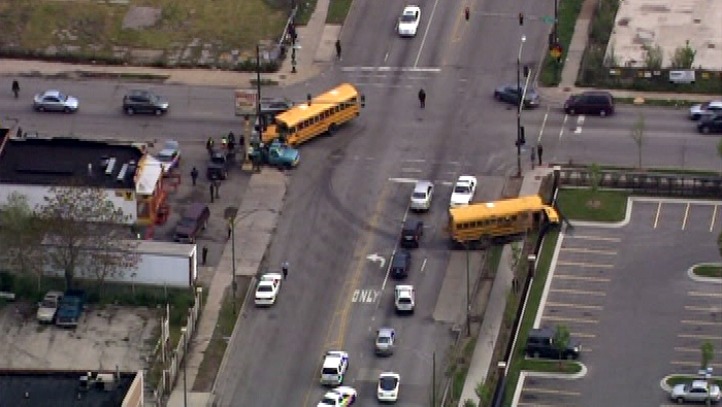 A pair of school buses were involved in a wreck at 76th and Ashland Thursday morning.
At least nine individuals were transported from the scene, and taken to three area hospitals -- Holy Cross, St. Bernard and Little Company of Mary Hospital -- police officials said.

None of the injuries were life threatening
It's unclear how the accident happened, but aerial footage shows one bus pinning a blue pickup truck against a light pole. That bus came to rest at a diagonal angle across the intersection.
The second bus appears to have crashed into a fence that spans a parking lot there. One of the buses was believed to be carrying special needs children.
Investigators are trying to recreate the incident to determine exactly what happened.
Get Breaking SMS Alerts: Be the first to know when news breaks, and when weather changes dramatically.
News: Text CHIBREAKING to 622669
Weather: Text CHIWEATHER to 622669