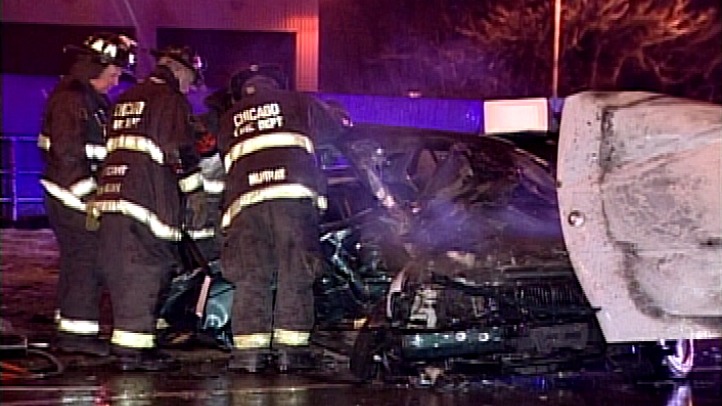 A man and woman were killed and three people were in critical condition after a head-on collision on Chicago's Southeast Side, police said.

Just before midnight Tuesday, a Ford Taurus and BMW smashed into each other at East 100th Street and South Commercial Avenue, according to police. One of the cars apparently lost control on the bridge, hitting the other vehicle.

Officers said they pulled up on a horrific scene.

"There were a lot of flames, smoke, people yelling, screaming. The guy in the back was screaming for his life," said a witness.

Two adults were killed on the scene, and three others were taken to Northwestern, Stroger and Advocate hospitals. Their names have not yet been released.

Police continue to gather details on the fatal crash as both sides of bridge were blocked off Tuesday morning.