The second largest city in Illinois is getting ready for the medical marijuana industry with new zoning rules.
Aldermen in Aurora unanimously approved the rules this week. They require marijuana growers and retailers to submit their plans for operations, security and disposal to the city west of Chicago after being issued a state license.
Aurora Planning Director Stephane Phifer told The Beacon-News in Aurora that the city will require marijuana dispensary employees to be at least 21 years old and to pass a criminal background check.
Illinois is one of 23 states authorizing the use of marijuana for medical purposes. The Illinois Department of Agriculture is expected to grant 21 cultivation permits around the state later this year. Growers will sell to 60 state-approved dispensaries.
Chicago Hospital Wants to Dispense Pot

The state law enacted last year authorized a four-year pilot project
that will expire in 2017, but so far, not a single marijuana seed has been planted.
The Illinois law lists dozens of medical diagnoses that can qualify a patient to use medical pot, such as cancer, glaucoma, HIV, hepatitis C, Lou Gehrig's disease, Crohn's disease, agitation of Alzheimer's disease, muscular dystrophy and others.
An Illinois legislative committee earlier this month approved rules for the state program, which means would-be growers and retailers can soon apply for permits.
Researchers Look For Healthier Ways to Consume Medical Marijuana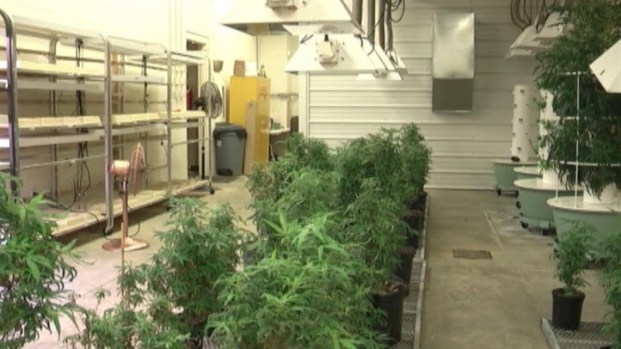 Chicago Medical Marijuana Clinic Inundated With Calls
Published at 7:38 AM CDT on Jul 25, 2014 | Updated at 8:02 AM CDT on Jul 25, 2014