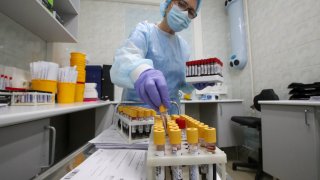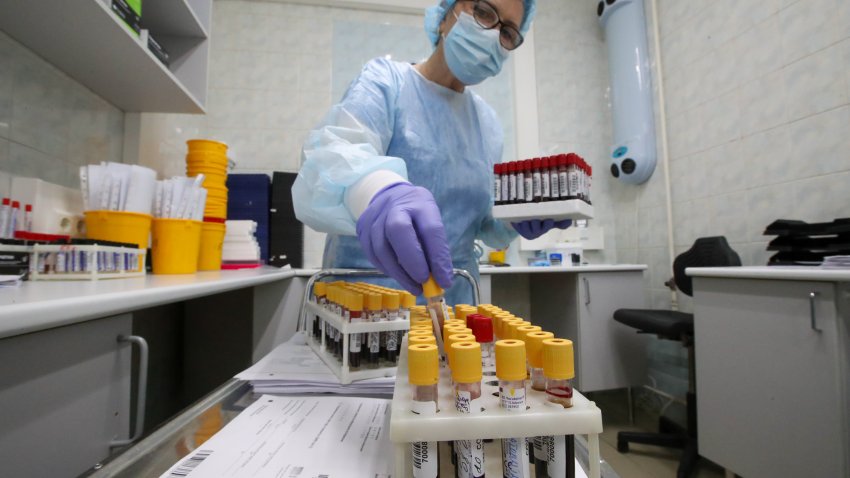 Health officials in Indiana have reported nearly 7,800 new coronavirus cases and 78 additional deaths Saturday as the state's positivity rate continued to climb after a brief dip in recent weeks.
According to the Indiana State Department of Health, 7,793 new cases of the virus have been confirmed in the last 24 hours, with 61,590 tests administered to state residents. A total of 20,655 individuals were tested during that time, according to ISDH figures.
In all, 375,019 cases of coronavirus have been confirmed in the state since the pandemic began.
Saturday's additional deaths bring the total number of COVID-19 fatalities in the state to 5,910, with another 297 deaths listed as "probable" COVID-19 fatalities.
The positivity rate on all tests conducted in the state over the last seven days stands at 12.4%, while the positivity rate for unique individuals tested now stands at 25.8%.
After a brief dip in that number near the end of November, the positivity rate has started to inch back upward again, with officials expressing concern of a post-Thanksgiving spike in cases.
Numerous Indiana counties are still seeing upward surges in positivity rates and cases, including in Lake County. There, officials are reporting 583 new cases of the virus per 100,000 residents over the last week, with a 15.04% positivity rate.
Eastern Indiana has been particularly hard hit recently with new cases of the virus. In Allen County, located on the Ohio border, a positivity rate of 16.65% has been recorded in the last week, while 595 new cases per 100,000 residents have been reported in that time.
In Wabash County, located in north-central Indiana, 1,003 new cases of the virus were reported per 100,000 residents over the last week, with a positivity rate of 17.52%.
The state's hospitalization rate, which peaked at 3,460 patients on Nov. 30, continued its recent decline on Saturday, dropping to 3,255. Of those patients, 2,847 have been confirmed as COVID-19 patients, while 408 patients are presenting symptoms similar to those of the virus and are awaiting further testing.
The state's usage of ICU beds continues to be high, with 44% of ICU beds currently in use by COVID-19 patients. Approximately 20.5% of the state's ICU beds are available at this time.