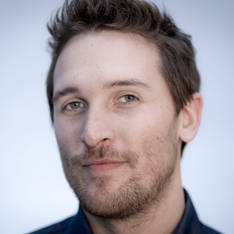 There's a lot to wrap your mind around with the approaching Chicago Ideas Week, the weeklong invasion of super-smart and super-influential folks taking place at venues all over town from Oct. 8 to 14.
We're helping with a series of speaker profiles designed to highlight the speakers who will benefit you, the Chicago entrepreneur. There are just over 100-plus speakers announced so far, and more to come.
In this profile: Tim Kafalas.
Accolades: He's the host and co-creator of the travel show "This Is My City," and while his official bio brags about his working for Dunkin Donuts and a liquor store, his LinkedIn makes it clear he has other things to brag about. For more than five years in the last decade, he was an editor for MTV on-air promos and also a junior engineer at Riot Manhattan. Though, I guess that must've been some really cool liquor store.
Why you should care: If you're sick of bumming around at jobs that sound great on paper and would rather chase your own muse, that right there is a powerful enough sentiment to convince anyone to listen to this man. Along with Thomas Beug, he has been running his own aforementioned show for nearly four years now. It's a travel show, of sorts, more focused on the individuals who live there than the buildings and streets they frequent. You know, all those buildings where people work jobs they can't stand. So, if you want to be one of the people again, or want to make a huge change, pop a squat and take a listen.
When you can see him: Oct. 13, 1 p.m. - 2:30 p.m., Edlis Neeson Theater at the Museum of Contemporary Art.
Read more here.
David Wolinsky is a freelance writer and a lifelong Chicagoan. In addition to currently serving as an interviewer-writer for Adult Swim, he's also a comedy-writing instructor for Second City. He was the Chicago city editor for The Onion A.V. Club where he provided in-depth daily coverage of this city's bustling arts/entertainment scene for half a decade. When not playing video games for work he's thinking of dashing out to Chicago Diner, Pizano's, or Yummy Yummy. His first career aspirations were to be a game-show host.