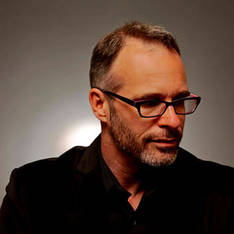 There's a lot to wrap your mind around with the approaching Chicago Ideas Week, the weeklong invasion of super-smart and super-influential folks taking place at venues all over town from Oct. 8 to 14.

We're helping with a series of speaker profiles designed to highlight the people who will benefit you, the Chicago entrepreneur. There are just over 100-plus speakers announced so far, and more to come.
In this profile: Andrew Hessel
Accolades: Hessel has been the co-chair of the biotechnology and bioinformatics track at Singularity University in California until this year, and now he "helps startup biotechnology companies organize and launch."
Why you should care: Even if you think quantum leap was just a good TV show -- and it was! -- there's still plenty to learn from Hessel. Earlier in his career he helped "industry, academics and regulators better understand the changes happening in life science," which, not to be reductive, but is a lot like being a consultant for an industry, just with much bigger words. Now that he's shifted gears into helping companies get off the ground and launch into the stratosphere, he'll likely be able to connect on points relevant to entrepreneurs as strongly as a prize fighter since he's still super-fired up about his new line of work.
When you can see him: Oct. 11, 4:30 p.m. - 6 p.m., Owen Theatre at Goodman Theatre
Read more here.
David Wolinsky is a freelance writer and a lifelong Chicagoan. In addition to currently serving as an interviewer-writer for Adult Swim, he's also a comedy-writing instructor for Second City. He was the Chicago city editor for The Onion A.V. Club where he provided in-depth daily coverage of this city's bustling arts/entertainment scene for half a decade. When not playing video games for work he's thinking of dashing out to Chicago Diner, Pizano's, or Yummy Yummy. His first career aspirations were to be a game-show host.