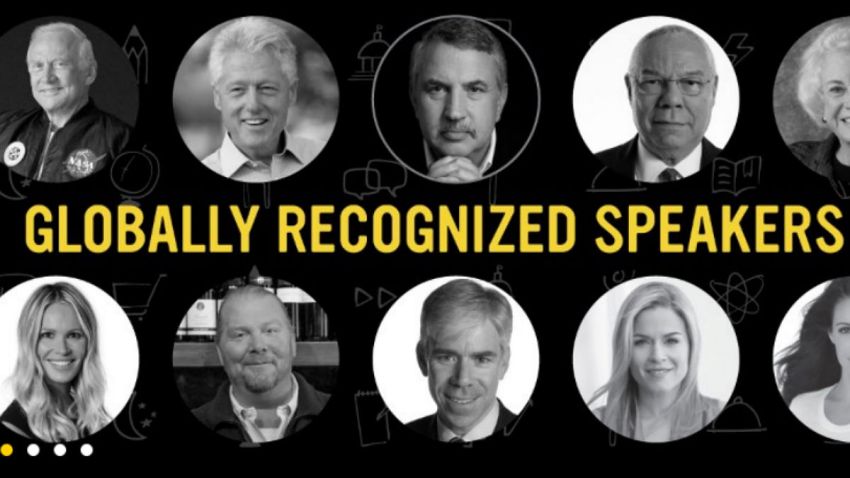 Chicago Ideas Week is full of great events that might not fit into your schedule or budget. However, that doesn't mean you have to miss out. NBC Chicago will live stream some of the best so you can watch from the comfort of your home. Tune in from Oct. 14 to Oct. 20 and find out what everyone is talking about.
Monday, Oct. 14
Master Class: Guns, Solutions and Action 12:00-1:00 p.m.

Middle East: After the Arab Spring: Featuring journalists Bobby Ghosh, Rula Jebreal and Ayman Mohyeldin. 4 p.m. to 5:30 p.m.

Lessons: The Choice Is Yours: Featuring Malcolm Gladwell and change.org founder Ben Rattray. 7:30 p.m. to 9 p.m.
Tuesday, Oct. 15

Food at the Chef's Table: Featuring Cat Cora and Graham Elliot. Noon to 1:30 p.m.

Chicago: Big Shoulders, Big Future: Featuring Tom Ricketts and author Thomas Dyja. 4 p.m. to 5:30 p.m.

Politics: State of the Union: Featuring Jack Abramoff and Meet the Press moderator David Gregory. 7:30 p.m. to 9 p.m.
Wednesday, Oct. 16
Work: Fueling Performance: Featuring Gary Sinise, bestselling author Keith Ferrazzi and Leo Burnett Chief Talent Officer Renetta McCann. 4 p.m.-5:30 p.m.


Entrepreneurship: How I Did It: Featuring indiegogo.com CEO Slava Rubin and Barry Nalebuff, co-founder of Honest Tea. 7:30 p.m. to 9 p.m.
Thursday, Oct. 17
Edison Talks: Featuring M. Night Shyamalan, Michael Shannon and Grant Hill. 9 a.m. to 4 p.m.
Friday, Oct. 18
Tech Summit: Featuring PayPal co-founder Max Levchin and Etsy CEO Chad Dickerson. 1 p.m. to 6 p.m.

Next: Tomorrow, Today: Featuring Robert Safian, editor and managing director of Fast Company; Bob Pittman, chairman of Clear Channel Media; and Dr. Lucianne Walkowicz, astrophysicist at Princeton University. 7:30 p.m.-9 p.m.
Saturday, Oct. 19
Instigators: The Good Fight: Featuring Dan Savage and Elizabeth Smart. 12 p.m. to 1:30 p.m.

Hip Hop: Movement Beyond the Music: Featuring hip-hop artist Brother Ali; Mark Anthony Neal, professor of Black Popular Culture at Duke University; and Reggie Osse, host of The Combat Jack Show Podcast. 4 p.m.-5:30 p.m.
Sunday, Oct. 20

Small Business in the City. Featuring Mayor Rahm Emanuel and acclaimed chef and restaurateur Mario Batali. 10 a.m.-11 a.m.

Creative Process: A Method to the Madness: Featuring chef Mario Batali and Jenn Rogien, costume designer of HBO's Girls and Netflix's Orange Is The New Black. 12 p.m. to 1:30 p.m.

Witness: I Changed History: Featuring Buzz Aldrin and Holocaust survivor Estelle Laughlin. 4 p.m. to 5:30 p.m.