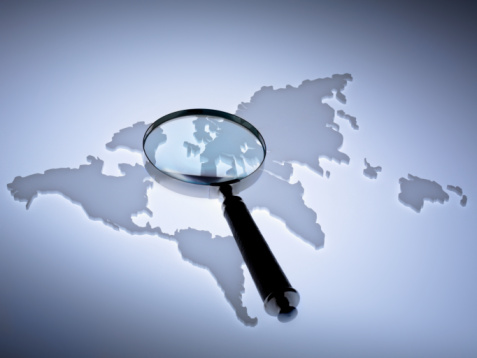 Optimizing a site's title tags is one of the simplest and most effective actions you can take to improve a site's search engine optimization. Many content management systems create default title tags based on the site's name and the page's name, in that order. Others smear a single title tag on every page across large sections of the site. Depending on how suboptimal the title tags are today, optimizing them could have a real impact on a site's organic search performance.
Step One: Keyword Research
Always do the research before touching your site. I can't even count the number of times a client has insisted that a marketing phrase must be the focus of optimization, only to realize when shown the low demand data that their optimization efforts have been the very thing holding their SEO performance back.
If driving new customers to your site is a priority, let the keyword data guide content optimization. It's easy and free with the Google Keyword Tool (https://adwords.google.com/o/KeywordTool). Remember, to drive many searchers you need to focus on developing quality content focused on relevant keywords that many searchers are searching for.
Step Two: Review Analytics
Now take a look at your analytics reports for organic search. Are any of the pages on the site already winning organic search traffic for the keyword phrases you want to target? If a page is already winning traffic for that phrase, can it be optimized to drive even more traffic for that phrase? Or would another page be better suited to drive more traffic and conversions for that phrase?
Step Three: Optimize Title Tags
The title tag is the single most influential element on the page for SEO, especially when it agrees with the keyword signals the rest of the page is sending. In addition to its role as a ranking signal, title tags also serve as the blue underlined links in search results pages. As a result, title tags have a direct impact on a searcher's likelihood to choose your page in the search results over your competitor's page.
Begin the title tag with the targeted keywords. Keep title tags to 65-70 characters counting spaces and punctuation. And make them readable for customers rather than cramming in a list of keywords.
Most marketers can implement title tag optimization quickly without relying on other departments and without spending additional budget. Treat the project as an experiment and monitor the impact for pages to tweak based on successes and setbacks.
Jill Kocher is a seasoned SEO professional and all-around technogeek. By day, she manages Resource Interactive's SEO practice here in Chicago and serves as contributing editor at Practical eCommerce. By night, Jill landscapes her home in the far northern suburbs of Chicagoland while enjoying a glass of wine and thinking about SEO some more. Family discussion centers primarily around SEO, analytics, social media, mobile apps, android, iOS, how-was-your-day and cats.