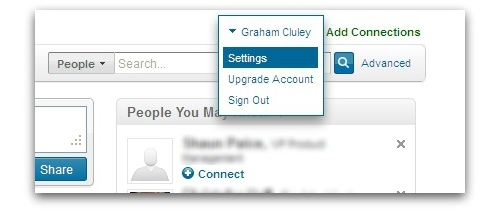 Well, I figured it was as good a time as any to change my LinkedIn password. After first hearing about the security breach to the LinkedIn site, in kneejerk fashion, I shuffled through the Web, looking for news. Like a lot of folks, I followed the sequence of events online, waiting for confirmation, either as a happening or a hoax. A few hours later, when I saw the story hit the Forbes Website, I knew it was for real.

So I shuffled up my password and made it more "secure" by intermingling caps, numbers, punctuation, and symbols. Prior to this latest episode of social-media piracy, I was also one of many Internetters who made things easy by using the same password on multiple sites. As a result of the breach, I have relinquished any emotional connection I had to my passwords.

By way of review, the LinkedIn site was invaded by hackers on June 6, 2012, the result of which was the compromise of approximately 6.5 million passwords.

LinkedIn's Response

The security breach thrust LinkedIn into the uncharted territory of damage control. Shortly after verification, LinkedIn Corporation exuded a sense of calming trust to its user base, addressing the situation with immediacy in providing a fix, and assuring future updates as details become available. As someone who has followed the company closely throughout the years, I was extremely impressed with LinkedIn's reflexive and decisive action.

State of the Site

At press time, LinkedIn's site is stable and fully functional. The company has issued guidelines for all LinkedIn users—not just those with compromised accounts—to mitigate potential impact of the security breach by resetting passwords and remaining vigilant in terms of any suspicious activity. LinkedIn users—in true social-networking fashion—are keeping each other informed of recommended procedures.

Impact on the Small Business Community

There is a certain amount of intrusive risk inherent in any kind of online activity. Entrepreneurs have to realize they are just as vulnerable to attacks as larger companies and should exercise sound judgment regarding the content they put out there, especially on social-networking sites. The vast majority of business owners are still learning their way on LinkedIn, and the last thing they need is a malicious attack on the site that warehouses their sensitive information.

With the growing reliance on LinkedIn as a relationship-marketing platform, the business community ought to take this latest hit in stride. From a security standpoint, knowledge is power. By understanding what's at stake, business professionals can take the necessary steps to protect themselves. Changing up a password is the first line of defense, but these acts of cyber-terrorism are becoming more pervasive as the cunning of identity thieves paces with technology. This latest occurrence also puts the onus on Internet security application developers to react accordingly and out-innovate the perpetrators.
J.D. GERSHBEIN, CEO of OWLISH COMMUNICATIONS is a specialist in the Art and Science of LinkedIn. He is a trusted asset to top executives, managers, entrepreneurs, professional service providers, salespeople, and those involved in the search for their next great opportunity. J.D. offers unrivaled strategic direction to individuals and firms -- ranging from small to medium-sized businesses (SMB's) to Fortune 500 companies -- in using LinkedIn to build brand and generate revenue. Dubbed "The Oracle of LinkedIn," J.D. is considered one of the top LinkedIn strategists in the world and a pioneer in the design and delivery of LinkedIn educational programs. A highly sought-after international speaker, J.D. draws upon his background in marketing communications, industrial psychology, neuroscience, improvisational comedy and broadcast media to inspire opportunity-oriented professionals in all walks of business. J.D. is also an Adjunct Professor at the Illinois Institute of Technology's Stuart Graduate School of Business where he teaches the school's first-ever course in social media. His first book, a treatise on social neuromarketing and LinkedIn communication strategies will be available in 2012.