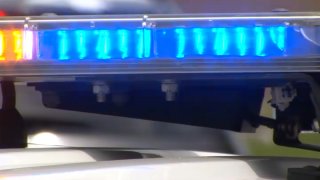 Police in suburban Oak Lawn are responding to the scene after a vehicle slammed into a Dollar Tree store on Monday afternoon.
According to authorities, a two-vehicle crash occurred near the intersection of 105th Street and South Cicero Avenue at approximately 3:10 p.m. Monday.
One of the vehicles then careened into the Dollar Tree store, police said.
At least two people were transported to area hospitals, with both suffering non-life-threatening injuries, officials said.
Southbound Cicero remains closed for cleanup and an investigation, with no further information available at this time.