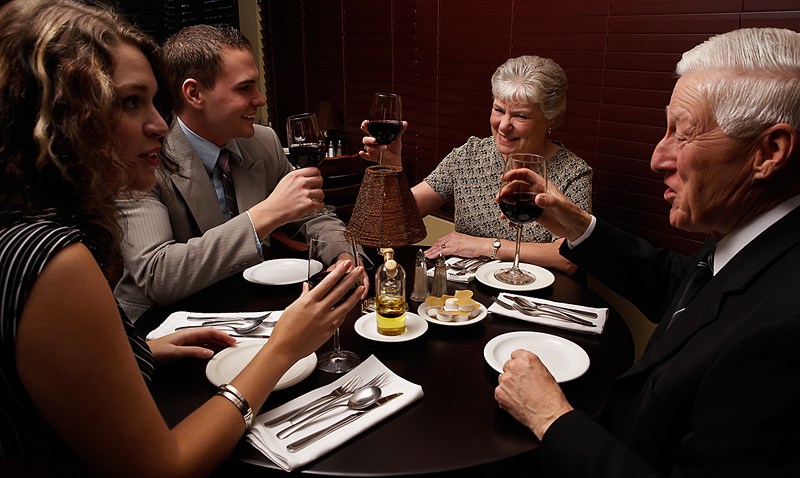 If you haven't figured out where you're taking mom on Sunday, it's time to get on it! The 312 Dining Diva has some suggestions we're certain will be mom-approved.

LM Le Restaurant: The new stylish French resto offers a brunch buffet of faves, including homestyle croissants, smoked trout salad and charcuterie. You'll also get to choose one entree: brown butter crepes, Croque Monsieur with fries and vegetable risotto. 9am-3pm. $39 for adults; $19 for children under 12.

Macello: Moms receive a Prosecco Mimosa on the house. The $35 prix-fixe feast includes a choice of grilled shrimp over pasta; wood-smoked lamb chops, and mixed seafood over linguine. 5-9pm.

Park 52: Live jazz is on tap for Mother's Day at the popular Hyde Park spot best known for its shrimp and grits. They're doing all-day brunch, which features the grits as well as fried catfish, waffles, vegetarian options, and a carving station of roasted chicken, leg of lamb and roasted pork shoulder. 10am-7pm. A la carte.

Sable Kitchen & Bar: Not that you're cheap or anything, but this new contemporary eatery's allowing your mom to eat free with the price of an entree. That includes everything on the menu, which is all under $16. If your mom's a pork fan, she'll go nuts over the crispy pork belly BLT on toasted brioche, smoked ham-Gruyere quiche and Executive Chef Heather Terhune's spin on Pigs in a Blanket (sausage links wrapped in buttermilk pancakes).

Salute Wine Bar & Café: Speaking of deals, everyone gets half off on lunch and dinner on Mother's Day at the Gold Coast Italian restaurant. And with prices this low (nothing's over $15), you'll be able to spring for a nice bottle of wine. She'll love the beef and pork meatballs, ultra-thin crust smoked Prosciutto pizza and filet mignon carpaccio. Moms also receive a free Mimosa and rose.

Audarshia Townsend is the creator of the local food blog 312DiningDiva.com. She also provides content for Dining Chicago and Playboy.com.