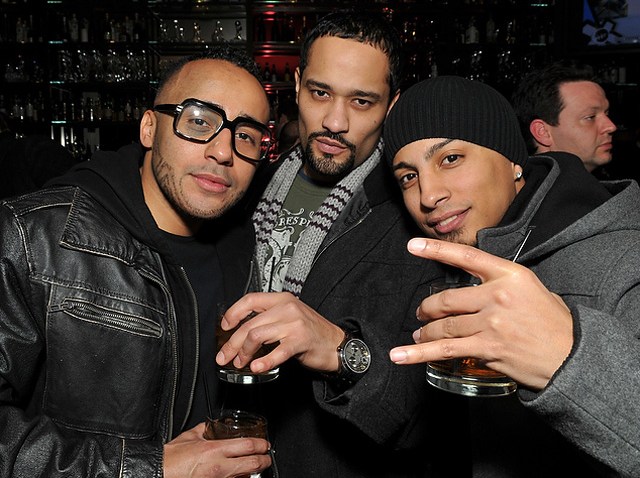 With so much basketball on the tube this weekend, it's all about the guys right now. And as it turns out, the 312 Dining Diva has a number of suggestions for the modern man over the next few days -- so the women who love them know where to be.
THURSDAY
If you dig stogies, you'll want to be in attendance at the city's first-ever cigar "tweetup," happening at TESA Cigar Co. Wild Scotsman Whisky will be sampling the Wild Scotsman Black Label, a 15-year vatted scotch malt and the Blend No. 888 scotches. Plus, you'll get a "buy three, get one free" deal on cigars. The venue is BYOB, so feel free to bring your poison if you're not into scotch. RSVP here. 6-10pm.
FRIDAY
Scotch lovers get their fill of drinks for an hour as the Chivas 18 ambassador hits Martini Park, offering scotch-based cocktails and shots. 8-9pm. Free.
SATURDAY
Bond with the boys over March Madness brunch at Luxbar. Every TV in the bar is tuned into NCAA action, plus the menu is full of filling dishes like the steel-cut oatmeal, USDA Prime steak and eggs, and a number of omelet dishes.
SUNDAY
Who says all guys are into the game?! For those who are not, another ideal brunch spot is The Bristol. There's plenty of great stuff on the menu, from the burger to the braised pork chilaquiles, but we highly recommend just going for the Bristol Bloody Breakfast: a Bristol Bloody Mary made with Prairie Organic vodka, horseradish and a celery stick, plus 7 oz. Miller High Life, salumi, cheese and pickles for $19. 10am-2pm. MONDAY
And Mussel Mondays happens every week at Branch 27. For $12, guests get PEI mussels and a draft from North Coast Brewing Company (Red Seal, Pranqster or Blue Star). Dine in the bar area and catch the games on the tube.
Audarshia Townsend is the creator of the local food blog 312DiningDiva.com. She also provides content for Dining Chicago and Playboy.com.

Check out Feast: The first word and final score on Chicago's restaurant scene, featuring videos, photos, news, commentary and the definitive Feast Rank. Sit Down to Feast Now