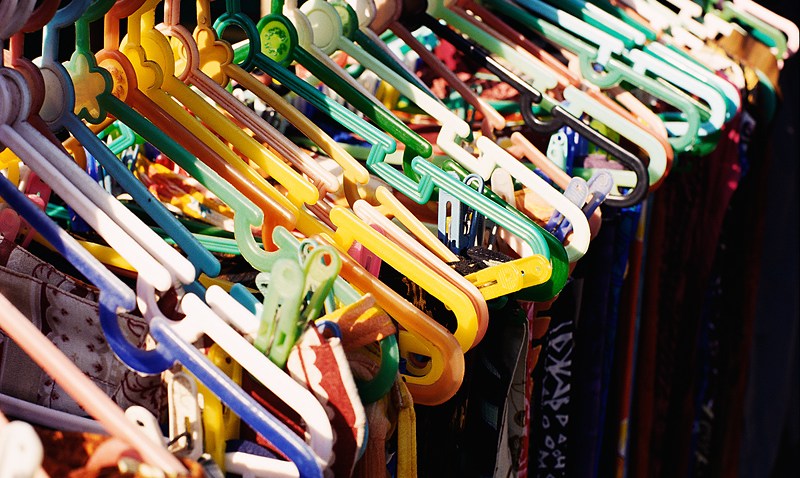 Chicago born Jesse Garza and Joe Lupo don't take getting dressed in the morning lightly. The frequent Oprah show guests and so-called "closet whisperers" are the founders of Visual Therapy, a luxury lifestyle consulting company that uses a unique 5-step approach to identifying and nurturing your style type. The two travel around the country and teach others the visual therapy way. But what exactly does that entail? Jesse and Joe explain.
What is the visual therapy way?
Visual Therapy is a unique 5-step process that we (Jesse and Joe) created in 1995 to help our clients achieve clarity in their personal style. It begins with defining your unique style type.
Next, we edit your wardrobe so that everything you have is a 'yes' to our VT questions -- Do I love it? Is it flattering? Is this the image I want to portray?
Third is the fun part -- filling in the gaps. Shopping with a list of what you need to have a complete wardrobe. Finally, maintenance and follow-up. We help our clients to keep current and up-to-date and be sure that they are 'proactive' with their approach to style and shopping. In the end, they have/spend less and love more. Be sure to check out our blog to take the style quiz.(www.visual-therapy.com/blog)
What is the key for dressing for the holidays without going overboard (aka, you love all the glitzy sequins but obviously shouldn't cover yourself from head to toe)
The key to dressing for the holidays but not going overboard is to start with a clean, chic base and use accessories to step-it-up. For example, if you have the perfect little black dress make it holiday with some incredible earrings and a cuff, or a statement necklace. If you are going to sparkle, the holidays are certainly the time to do it!
What's the worst/ most hideous piece of clothing (or any item) you've found in someone's closet?
The worst things we find in peoples closets are things that people hold on. For example one of the worst is the ratty tattered robe. Never forget to update your robes, loungewear and even your dog walking clothes. You need to feel cute for you!!!
What do you think is unique about Chicagoans' style/fashion?
Chicagoans truly appreciate quality and style. Their look is clean an not overdone. We never really see fashion victims walking the streets here. We find they are loyal to brands and their favorite stores and have incredibly discerning taste.
How does the color of your clothes affect your mood?
The color you wear can certainly affect your mood as well as those around you. In our second book, "Life In Color," we examined the effect that colors have on your mood. For example, if you wear a red dress, you have to be ready for the attention that will go along with it. If you wear blue, it tends to calm people around you. We call it 'the blue trick' because people tend to say yes more. Chic neutrals like chocolate, gray and black can make you feel understated but powerful and elegant.
What's the best color to wear on a date?
The best color to wear on a date is the color that is most flattering. Black is the obvious chic choice, but we also love rich neutrals popped with a color around the face or with a sexy accessory such as a shoe, bag or scarf. Think charcoal, midnight and ivory.