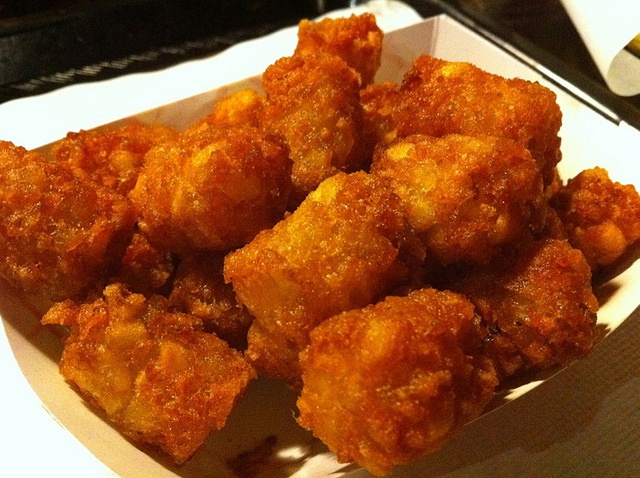 The little spud that could, the under-appreciated tater tot, is enjoying a coming out party.
February 2 is National Tater Tot Day and River North's Fedora Lounge (712 N. Clark St) is celebrating with a weeklong celebration that brings tots to center stage.
Each day this week features a different $7 tater tot dish:
Monday: Tachos -- think nachos but with tots instead of chips.
Tuesday: Buffa-Tots -- tots tossed in hot wing sauce with shredded chicken and sprinkled with blue cheese crumbles and scallions.
Wednesday: Tot-za -- margherita pizza featuring tots as the crust and homemade vodka tomato sauce.
Thursday: Arti-Tot Skewers -- tots add a twist to Fedora's artichoke fritters and homemade moji sausage, skewered and served with red pepper remoulade dipping sauce.
Friday: People's Choice Tots -- Visit Fedora's Facebook page and submit your own "tot-cipe." A winner will be chosen and featured on Friday.
And if five days worth of fried spuds aren't enough for you, finish all off with Fedora's tot dessert menu, featuring tots tossed with cinnamon and sugar or "Tot Fondue," served with chocolate and marshmallow dips.