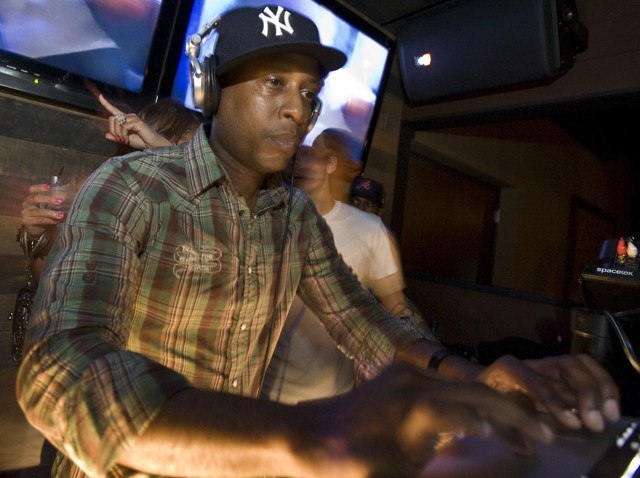 The Shrine's hardcore Tuesday night partiers were rewarded by a visit by hip hop royalty.

Talib Kweli and Hi-Tek, known together as Reflection Eternal, dropped by the South Loop club fresh off their concert at the House of Blues.

The pair, along with Kwali's wife DJ Eque, surprised the crowd with their visit during the club's regular Tuesday night set, Timbuck2uesday.

The two didn't actually perform, but greeted the crowd on the mic and took over the turnbables, playing some of their own classic songs and new cuts.

Reflection Eternal is scheduled to release a new album this year, Revolutions Per Minute, 10 years after their seminal release, Train of Thought.