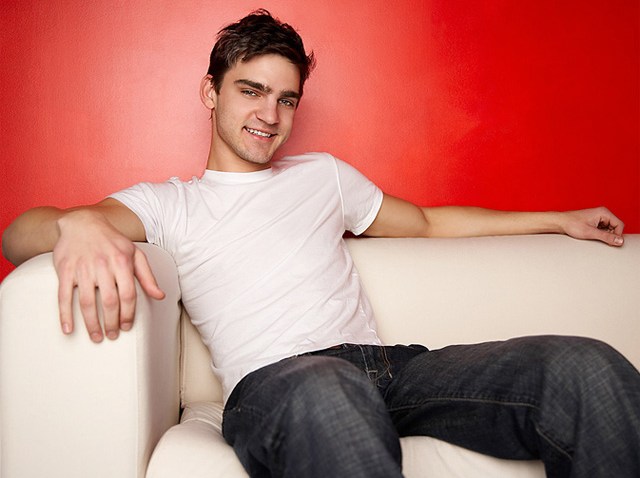 Sure, that hot girl walking down the street in her Apple Bottom jeans garners some double takes, but so does the guy walking into a bar with high-waisted dad jeans.

We're talking about the wrong kind of attention. The kind that might get you a sympathy peck on the cheek, but not likely to translate into a number, much less getting lucky that night.

But never fear, we've got the kinks worked out for you with the help of City Blue Denim owner (and denim guru) Mallory Ulaszek, who gave us a brutally honest look at what dudes should and should not be doing when it comes to wearing jeans.

What are the trends right now for guys?
While a lot of brands shifted toward the ultra skinny (which to be true, not many muscular-legged Midwesterners can pull off due to fit alone), there's a shift back toward the classic straight. A lot of men spring for the standard dark washes, and what's trendy now are dark inky washes that border on grey or black, or lighter washes with some distressing -- the best of both worlds. One's dressier, while the latter is more formal.

What are some risky trends that some people are managing to pull off?
The skinny jean. Citizen makes a great cut called the Sid. It looks amazing on guys if they can handle the slimmer jean. Seven has their Slimmie cut which is very slim as well and has been spotted on the likes of Taylor Lautner.

What's your #1 "don't" when it comes to jeans and guys?
Baggy ass. There, I said it. It's AWFUL! No girl wants their guy to look like they're wearing their dad's jeans. Find a pair that fits your body. If you don't have a butt, you should probably be going for slimmer fits.

What's your #1 "do"?
A well-tailored jean. Not all guys can fit into premium denim right out of the store, but there are ways to fake it. You could hem your jeans if they are too long, and if you are one of the guys that is a 35-inch waist (denim brands don't produce that waist size) simply go a size larger and throw on a sleek belt.

Give us some insight into this whole "European fit" situation. Can guys really pull this off?
Yes, but only if styled correctly. I believe if you are going to wear a slimmer jean, a great rule of thumb would be to stick to a darker wash; and never pair with a suit coat, always a blazer.

What's the sexiest jean-look on a guy?
There's nothing sexier than a guy wearing a well worn pair of jeans that have molded to him, paired with a plain white tee. I also find a guy who can dress up in denim with a button down and jacket or sweater -- without looking like he's overdone -- to be sexy.

Would you ever date a guy that wore khakis?
Yes, absolutely—if by khaki we mean non-pleated and other colors besides the sand blasted beige we always see! Twill is actually back in a huge way with big hitters like Citizens and Sevens coming out with twill in earthy colors like stone grays and clay browns this summer.

What's your number one piece of advice for guys regarding denim?
I have seen a lot of guys splurge and just tear their denim to shreds, wearing it every weekend, everywhere. Denim is an investment, and you probably shouldn't be wearing a $200 pair to bike around the city.