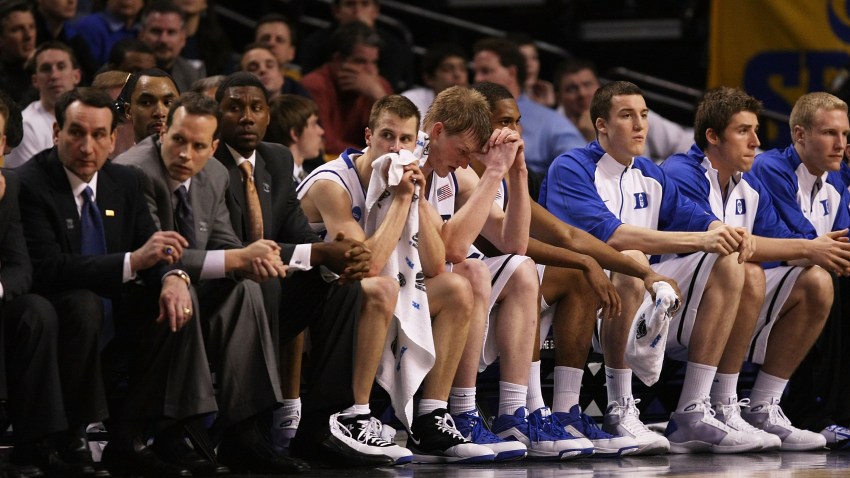 It was time for a bit of over-indulgence last week at Joe's Seafood, Prime Steak & Stone Crab, when the entire Duke men's basketball team (54 people total) noshed on some menu favorites including Calamari, Stuffed Mushrooms, Artichoke Gratin, Stone Crab, Salmon au Poivre, Ahi Tuna, Crab Cakes and Joe's signature Bone-In Filets gracing the tables. Yep, they ate all of it. But that was only the beginning. These athletes had a serious sweet tooth. They made sure to save room for dessert. The All-Star meal was complete with slices of Joe's signature (and we hear, irresistible) Key Lime, Chocolate Fudge and Apple ala Mode pies.

Freakshow Lady Gaga didn't shy away from the grub either. She hoofed down a burger at Kuma's while in town for her series of concerts over the weekend. Wonder if Kuma's people were impressed by her costume?

And more athletes brought their hunger to Bull & Bear bar; Bear's players Jay Cutler, Lance Briggs and Brian Urlacher were all there after their final game last week against the Lions. Apparently all that losing doesn't have an affect on your appetite.
View
Star Maps: Jan. 11, 2010
in a larger map