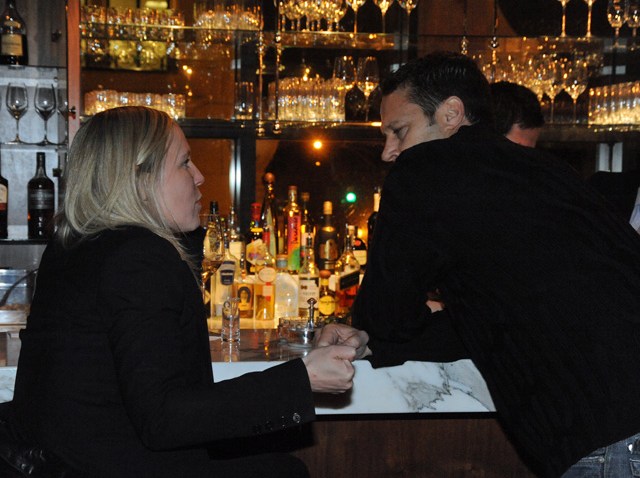 Bernard's Bar may still have that new-car smell, but the vibe is decidedly old school.
And even though it's tucked inside the Elysian Hotel, it's becoming a destination for local cocktail sippers -- the Michigan Avenue shoppers, the businessmen, the Gold Coast inhabitants, the 5 o'clock sippers, the you-name-it Chicagoan.
Reminiscent of the Bar at the Peninsula with its chocolate brown color scheme and masculine, manly, leather seat-y vibe, this is a joyful little spot. Emphasis on "little." The entire room seats about 34 people, and they'd have to be Ralph Lauren models in order for it to be comfortable. Come to think of it, it does have a bit of a Polo-ish feel.
The drinks won't cost you as much as a couture Ralph Lauren LBD, but they ain't cheap either. All cocktails are $14, with wines by the glass topping out at $24 and craft beers at $22.
That being said, you get what you pay for -- fab.u.lous-tasting classic cocktails (a la Manhattans, sidecars, and Negronis) and service with a smile.
So go ahead and hit Bernard's for date night (if you're REALLY trying to impress someone). Take your out-of-town guests for a classy good time, or stop in for mid-shopping-on-Michigan-Avenue cocktail breaks.
After all, it's cheaper and more intoxicating than buying a new RL outfit from the new Barney's down the street.
Erica Bethe Levin is craving a Negroni in the Gold Coast while editing and writing for CheekyChicago.com.