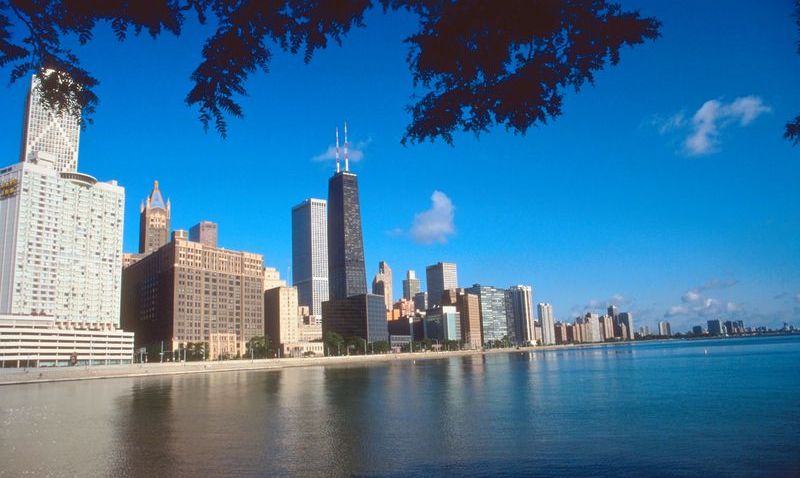 We know going green -- from recycling to finding alternative energy sources to the mayor's beloved green roofs -- is a major initiative in our fair city. And, it's nice to know the hard work is paying off. A recently released survey conducted by Smarter Cities, a project of the National Resources Defense Council, ranks Chicago at #10 in sustainability for the nation's largest cities.
So, #10... not bad, but it definitely gives us something to work toward. What cities beat us out and why? Seattle took the top honors, followed by San Francisco, Portland, Oakland, San Jose, Austin, Sacramento, Boston and Denver to round out the top 10. (San Diego, New York, Los Angeles, Dallas and Columbus, Ohio finish off Smarter Cities' top 15 large markets list.)
Chicago scored high marks in green building practices (#4) and environmental standards and participation (#2). (Way to be a team player, Chi-Town!) Other criteria included air quality, energy production and conservation, green space, recycling, transportation, standard of living and water quality and conservation. (For the record, Chicago lagged behind in air quality, energy production and standard of living.)
The report proclaims that Chicago boasts more LEED-certified buildings than any other U.S. city and praises the city's more than 300 green roofs. It also cites Mayor Daley's Climate Action Plan, an outline for reducing greenhouse gases 25 percent below 1990 levels by 2010 and 80 percent by 2050. The project also calls for 6,000 rooftop gardens by 2020. So, we'll be looking forward to our ranking next year. (That's the thing about Chicago -- there's always next year.)
Also of home state note: Springfield ranks #4 in the list of medium-sized cities, and northwest suburban Arlington Heights finds itself at #8 amongst the nation's small cities.
Copyright FREEL - NBC Local Media