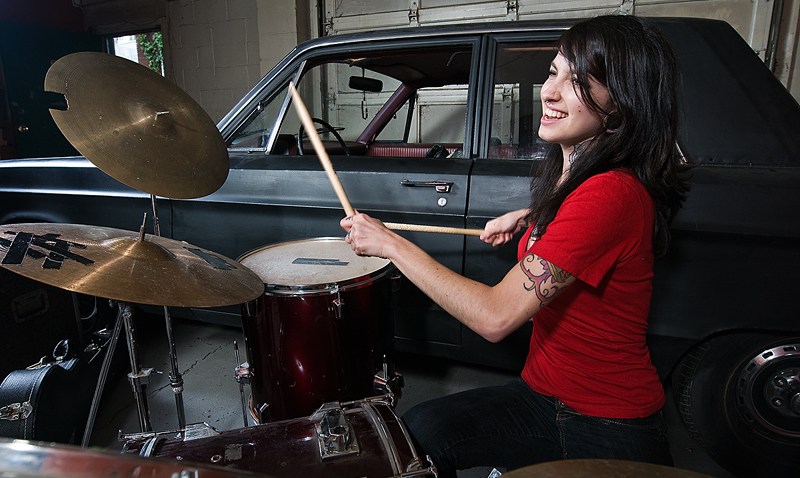 If your garage has turned into a catch-all dumping ground, you're certainly not alone. Because it's not an area you spend much time in (especially in the winter), your garage can become cluttered and crowded -- you might not even know exactly what's in there anymore. But by taking a weekend to clear out the junk and employ some simple, inexpensive organization tips, you can regain the garage as its rightful place to park your car, store your stuff and even start your rock band.
Mike Klein, CEO of local home design, building and remodeling company Airoom, which has showrooms in Naperville and Lincolnwood, has some easy, affordable suggestions for how to get your garage back in shape again. He recommends starting by going through the contents and making four piles of stuff: keep, throw away, donate to charity and sell (just call him the Tim Gunn of garages). Stay on track by going through one area of the garage at a time so you don't get overwhelmed and give up. Then, you can designate different areas of the space for various purposes -- tools, gardening supplies, sporting equipment and so on.
Arrange your gear in plastic containers and label each one clearly (no more guessing what's in cardboard boxes). Utilize both horizontal and vertical shelves to store items you use often and to keep them off of the floor. Consider mounting a peg board to hang tools, and install hooks from the ceiling and wall studs to hang large, bulky stuff like bikes.
And, finally, Klein suggests giving the garage door a fresh coat of paint to complete the makeover. Now, you can pull your car in -- or set up that drum kit -- in clutter-free peace.
Copyright FREEL - NBC Local Media