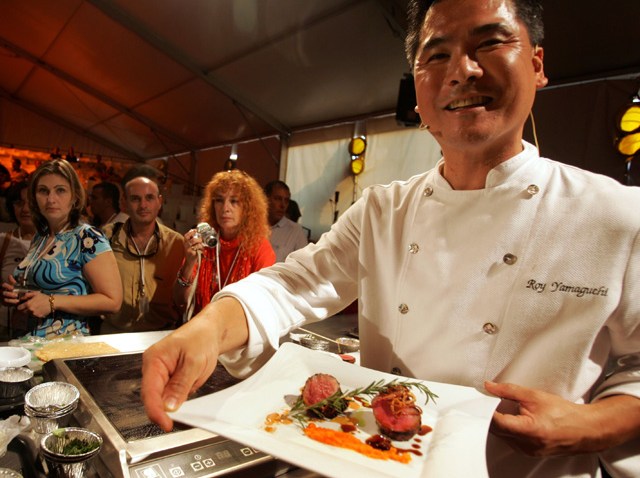 Acclaimed Japanese culinary wizard Roy Yamaguchi of Iron Chef fame is making a special appearance in Chicago on Monday at his namesake restaurant.
Yamguchi is hosting the "Aloha Kitchen Challenge," a competition that pairs three culinary students from the Illinois Institute of Art and the Cooking & Hospitality Institute with three pros -- Tim Graham of Tru, Jackie Shen of Red Light and Pete Rikes of The Capital Grille.
The competitors must create a Hawaiian fusion dish, a style Yamaguchi has made famous.
The judges include someone else who knows his way around the kitchen, Oprah favorite and Table Fifty-Two chef/owner Art Smith.
It all goes down at 6 p.m. at Roy's Chicago (720 North State St.).
For $65, guests can enjoy a five-course dinner that includes a dish from each competing team and a course created by Yamaguchi and Roy's Chicago's Chef Partner Kevin Dusinski.
The student from the winning team receives a an internship with Roy's chefs.
All you have to do is show up and eat. RSVP at (312) 787-7599.