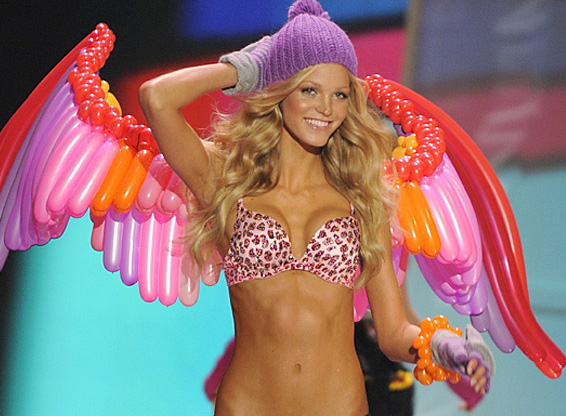 No matter where you go in life, it's always important to remember where you came from. Perhaps that's one of the reasons why uber-sexy Victoria's Secret angel Erin Heatherton is taking time out of her world-traveling and catwalk prancing to get back to her roots.

The Illinois native is hosting the re-opening of the Oakbrook Victoria's Secret store on Tuesday from 5-7pm. Sure, it's not downtown, but we're talking about some one-on-one time with an actual supermodel. Trekking a few miles outside the city limits is the low price of admission.

Heatherton will parade around in the new BioFit Push Up bra and sign autographs for fans (including legions of males, we're sure). And if you purchase a BioFit, you get VIP access to Erin in a special "fast lane" that moves you to the front of the line to meet her.

Ah, the perks of gift with purchase.

Kim Peiffer is the founder of The Glow List, an online magazine dedicated to fitness, beauty, diet, spa and travel.