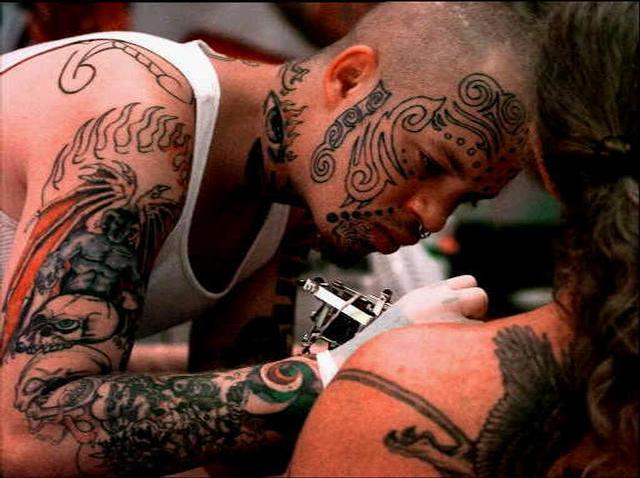 Let's be honest. One of the big reasons many people get tattoos is because they want people to gawk at them.

But now instead of being forced to consider clothing choices to create the best possible display, you can concentrate on getting your ink in an upcoming book.

Chicago celebrity photographer Marc Hauser is searching for real-life subjects for a tome he's calling "Tattoo Stories."

Individuals with interesting tattoos and stories to match, are encouraged to give a go, whether they be bikers or housewives.

To be considered, you must sign up for a $200 portrait special at Hauser's Chicago studio, which includes an 8x10 print and the possibility of having the portrait and tattoo story published in his book. A similar sitting can cost up to $10,000, Hauser says.

At the very least, you'll have your tat immortalized by a man who has worked with the likes of Michael Jordan, Sophia Loren and Woody Allen, not to mention creating a larger-than-life portrait of then-Chicago Bull Dennis Rodman that caused traffic jams on the Kennedy Expressway.

And your mother said your tattoo wasn't an investment in your future.

To set up a sitting, email Hauser at marcfocus@aol.com or call (773)431-5871 or (312) 243-7824.