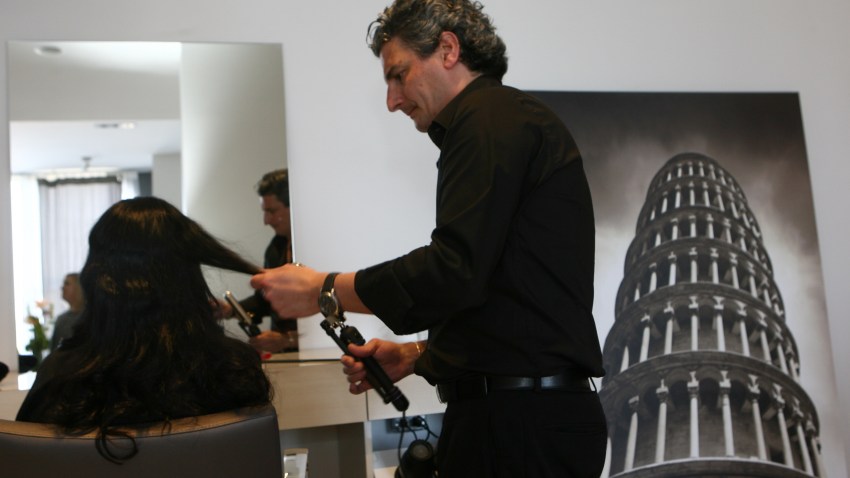 A new salon has opened in Chicago, and it's got the ultimate location. Fuga Centro just opened its doors on Michigan Avenue, smack dab across the street from Millennium Park.
Get primped and primed at this downtown spa as you take in views of the city. The second location of the spa (the first is in Lakeview) is offering up facials, cuts, color, nails and waxing services with an Italian twist.
The upscale salon and spa has three treatment rooms, modern white décor dotted with chandeliers and a color bar so you can customize the perfect hair color before subjecting yourself to treatment.
And as for that Italian twist, owner Antonio Favaro and his team went all out to bring a little bit of Italy right to the salon. Favaro and team partnered with Lavazza to offer one of Italy's most popular coffee brands at the salon in addition to partnering with famed Italian designer Roberto Pesce to sell his custom-made Italian clothing within the space. You can even set up an appointment to book the 600-foot VIP tailor shop for a private experience, where you can get pampered while creating your own custom apparel order.
Sounds like a European experience we want to be a part of. And to think, we don't even have to go through airport security to get there.