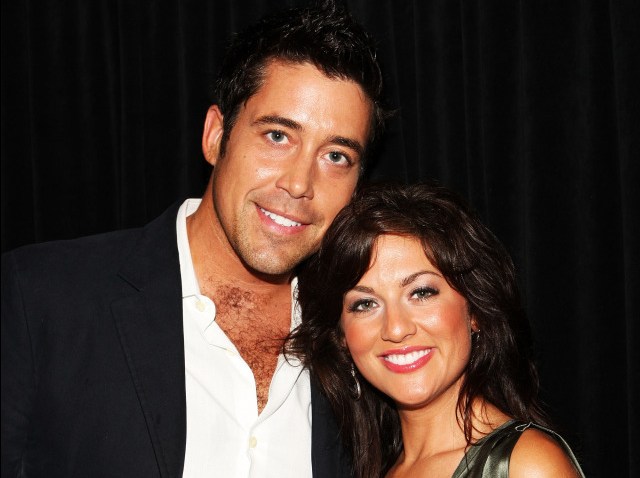 The Chi-town canoodling has officially begun.
Now that bachelorette Jillian Harris has settled into the sharing-a-bed life with fiancé Ed Swiderski, it looks like they're taking their affection to the streets.
The couple was described as "lovey-dovey" this week at Enclave, where the reportedly sipped on Grey Goose cocktails and a little Dom Perignon between lip locks on the dance floor.
"They looked smitten throughout the night," an eyewitness told E Online.
"Both of them told guests that they're 'committed and very happy,'" a source told the entertainment site. "They also each said, 'We're so in love.' " (Yea, that's something you hear all the time from couples at the club).
Harris moved into Swiderski's River North condo on Sept.15. She said she was looking forward to "some sort of normalcy."
Good luck with that.