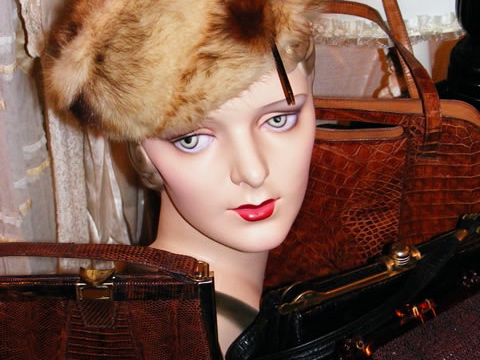 A new Chicago fashion collective may be your closet's new best friend.
Lipstick Dinosaur has opened a pop-up boutique for the month of July with a focus on accessories, which as we all know, can make or break an outfit.
The store is located inside Evanston's Gavin Boutique (1939 Central St), and offers a mixture of pieces that are a departure from the classic costume jewelry.
To match the current summer collections, Lipstick's curators have pulled pieces that range from intricate metalworking, splashes of bold colors and pieces created using 1930s and '40s designs for inspiration. Choose from an array of vintage necklaces, belts, earrings, brooches, rings, and bracelets.
Don't waste your time trolling the city's vintage, antique stores and other out-of-the-way haunts -- Lipstick Dino has done all the heavy lifting for you, but you only have until July 31 to snatch up the good stuff.