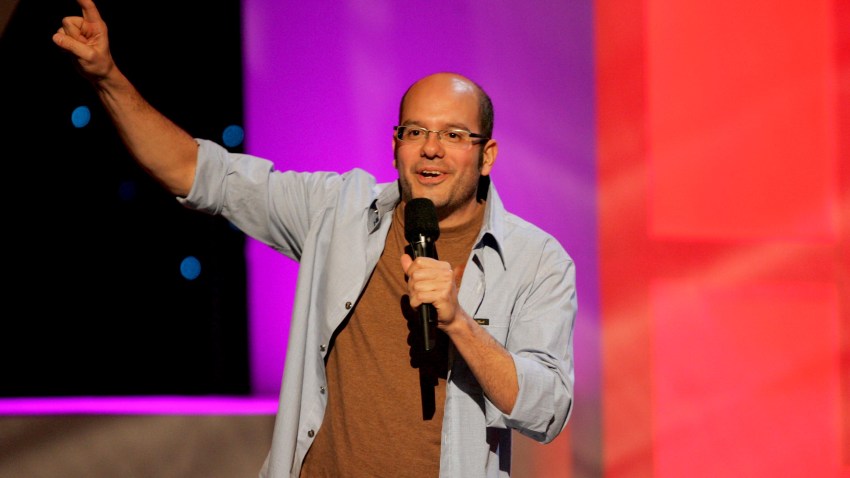 RUN, RONNIE, RUN: Comedian David Cross has accomplished a lot, hosting the cult-hit HBO TV show "Mr. Show," starring in an episode of "Law & Order: SVU" about Anna Nicole Smith, and keeping Larry the Cable Guy in check. Cross now releases his first book, "I Drink For A Reason," which he'll be reading at the Borders on Clark Street this Saturday. 2817 N. Clark St.; Lincoln Park. 2 p.m. Free. Cross will also appear at the Congress Theater, 2135 N. Milwaukee Ave., on Sunday at 6:30 p.m. Tickets are $37.50.
BLAGO AS THE MONA LISA?: Former governor Rod Blagojevich is the inspiration behind a new exhibit at the Ravenswood Art Walk, or RAW. "The Blago Project" will feature artwork by various artists in different mediums, and the best part? The exhibit is located in the wiretapped offices of the "Friends of Blagojevich" building. 4147 N. Ravenswood Ave.; Ravenswood. Saturday and Sunday. 11 a.m. to 6 p.m. Free.

WEEKEND WALK-ATHON: Kick off the Chuck Taylors and find a nice pair of running shoes because the AIDS Run and Walk takes place this Saturday. This 5K walk and run begins in Grant Park and is for a good cause, of course. Columbus and Balbo; South Loop. Registration opens at 8 a.m. on Saturday. $25 in advance and $30 the day of.

ISRAELI ROCKERS: The band members in Tel Aviv garage-rock trio Monotonix are known for their hairy bodies, BO, stage dives, and dismantling their drum kit and throwing it in the audience. The group plays the Logan Square Auditorium with openers Turbo Fruits and Ga'an. 2539 N. Kedzie Boulevard; Logan Square. Saturday. 9 p.m. $15.

ARE FRIENDS ELECTRIC?: Montreal-based Kid Koala spins his own style of turntablism (and he doesn't even wear headphones!), which samples anything from fitness videos to Charlie Brown specials, at the Abbey Pub. Openers include Adira and Ohvaur. 3420 W. Grace St.; Irving Park. Sunday. $18 in advance and $20 at the door. 18 and older.