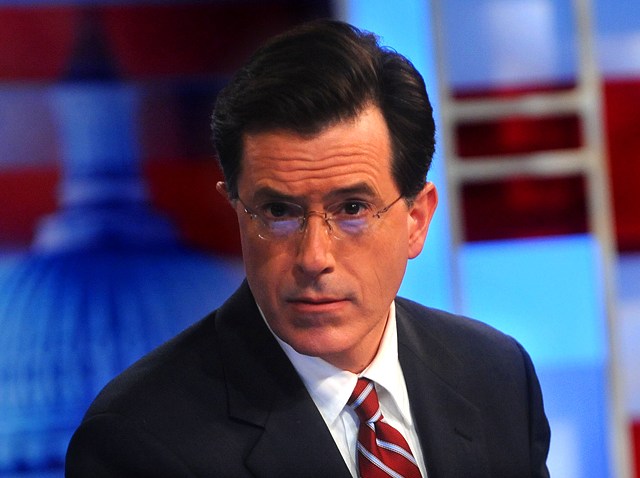 Prepare for a dose of truthiness, Chicago.
In honor of the Second City's 50th anniversary, alumnus Stephen Colbert will be making a visit to the legendary comedy theatre.
On Saturday, December 12, the political satirist and host of The Colbert Report will be part of a panel discussion about his Comedy Central series, along with writer Peter Grosz, writer Peter Gwinn, and co-executive producer Tom Purcell.
Later that night, Colbert will join several alumni "from every generation, performing classic scenes from The Second City archives."
The revue currently includes big names like Jim Belushi, Steve Carell, Dan Castellaneta, Jeff Garlin, Harold Ramis, Horatio Sanz, and George Wendt, just to name a few.
Colbert, who was originally hired to answer phones and sell souvenirs, toured with The Second City in the early '90s before he relocated to New York City.
Tickets for each event go on sale at 10 a.m. Thursday (312-337-3992; www.secondcity.com). Admission to the panel discussion is $25; tickets for the live performance by alumni are $125 each.
Matt Bartosik, a "between blogs" blogger, agrees to disagree with anybody who disagrees with him.
Copyright FREEL - NBC Local Media