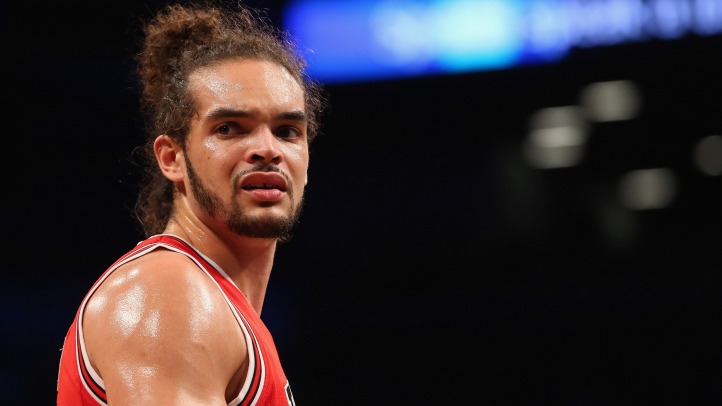 After the Pacers victory over the Bulls on Wednesday night, Indiana's Paul George seemed to suggest that Chicago's reign atop the Central Division ended with Michael Jordan and that there was a new sheriff in town, so to speak.
Indiana won the Central Division last season and pushed eventual NBA Champion, the Miami Heat, to seven games in the Eastern Conference Finals. This all while Derrick Rose sat the entire 2012-13 season rehabbing his knee.
The comments made by George – who many consider to be on the verge of superstardom in the NBA – certainly raised eyebrows, and definitely caught the attention of one Joakim Noah.
"It's all good," said Noah of George's comments. "It's game five of the season and it's a long journey. We'll see those guys again."
Many have tried to create a rivalry between the Bulls and Pacers, and while players in the Indiana locker room may feel that it is, players in Chicago's locker room – like Derrick Rose – don't see it that way. And Noah says he says he doesn't care because the team has bigger concerns at the moment.
Like a victory over the Utah Jazz.
"To me it doesn't matter," Noah said. "[The Pacers] want the same things that we want. Anybody who wants what we want, I don't really like at this point. So right now it's not about them or anybody. It's about us and we've got to get better. That's our mindset and it starts with tonight."