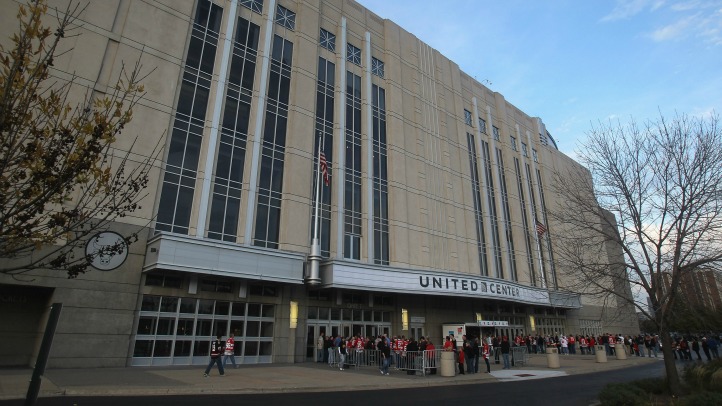 The Chicago Bulls announced in June that the team was looking to relocate from their Deerfield practice facility to a location within the city limits, possibly downtown. According to a Crain's Chicago Business report, the team has apparently settled on parking lot J as the location in which the facility will be built.
The lot itself is located adjacent to the United Center on the east side of Wood Street between Madison and Monroe, and is owned by Jerry Reinsdorf and Rocky Wirtz, owner of the Chicago Blackhawks. The proposal for the 55,000 square foot facility is expected to be announced next week.
There had been discussions on building a multi-purpose building that would serve as the Bulls practice facility and double as a home arena for the DePaul Blue Demons who currently play all of their home games at Allstate Arena in Rosemont. Mayor Rahm Emmanuel is said to be in favor of such a structure for both the Blue Demons and the Bulls, but it's unclear if that is the plan for the new building.
The Bulls have called the Berto Center their practice home since 1992 and most of the players currently live in the surrounding suburbs.