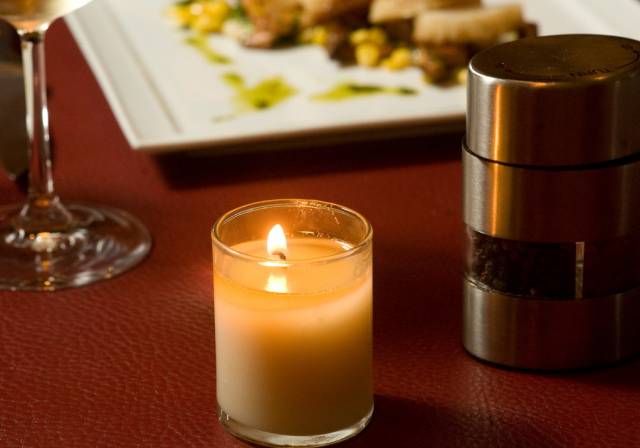 Americans love their bacon.
But now the obsession with bacon has been taken a step further, right here in
Chicago
.
David Burke's Primehouse
Executive Chef Rick Gresh
takes bacon love to a whole new level with the creation of his Bacon Candle. It's made with rendered bacon fat and stands at 2 inches tall with a vegetable base wick, but the kicker is how you actually use the candle.
The candle emits a delicious-smelling bacon aroma and is poured over dry aged beef, scallop sashimi, or any other delectable treat worthy enough to be covered in bacon (so in other words, almost everything).
Get the Bacon Candle with your meal at Primehousem or purchase one for $5 at the in-house butcher shop in case you want to try it at home.
Mmmmm... bacon.