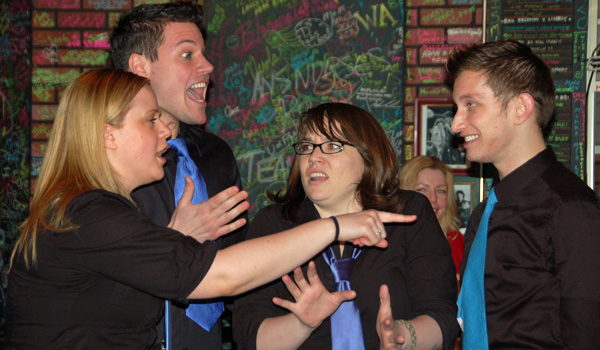 Just a short stroll off the Magnificent Mile you'll find Grape Street Piano Bar, a spot that is quickly becoming the new destination for Tuesday nights in Chicago.
That's because the Streeterville hot spot (226 E Ontario St.) is hosting 312 Talent Tuesdays -- a competition that's drawing in contenders from all over the country.
Petey Galindo, formerly of the Kiss FM Drex morning show, hosts the weekly competition which kicks off at 8 p.m. every Tuesday.
"It's an incredible chance for local artists, all kinds of performers -- comedians, standup, sketch artists -- to get a chance to be seen," Galindo said.
Contestants can walk in off the street and sign up each night. A weekly winner is selected based on house judges and audience approval.
On May 5, the weekly winners will compete for a grand prize -- an entire evening headlining at Grape Street, and an arranged meeting with a Hollywood producer and TV executive.
On May 12, the competition starts all over again for another eight weeks, so start practicing!
Call the bar at (312) 642-7440 for more information about the event.
Reggie Brown works as a Barack Obama impersonator (Reggiebrown.net) and is a member of the NBC Chicago Street Team blog.