Hoping to prevent another controversy like the one that brewed over the lighted sign placed on the sign of the Trump International Hotel & Tower, Mayor Rahm Emanuel in October will introduce an ordinance creating a "Chicago River Corridor Special Sign District."
If enacted, the legislation wouldn't be retroactive but would limit future signs so visitors and residents can "enjoy Chicago's world-renowned architecture without any signage to block the view," a statement from the mayor's office said.
According to the Chicago Tribune, the new stipulations would include: no neon signs, flashing signs, roof signs and banners. Buildings along the riverfront would be limited to one sign, down from the current limit of two. High-rise building signs would only be allowed for a tenant occupying a majority of the building's space. Finally, the maximum size of a sign would be determined by the building's size; taller buildings would be allowed larger signs.
Emanuel in June spoke out against the 20-foot-tall, illuminated letters spelling real estate mogul Donald Trump's last name that went up on the city's second-tallest building, calling them "architecturally tasteless."
Even the building's architect went on record with his disapproval. But Trump himself defended the lettering, calling it "great for Chicago" and saying his staff had received countless "tweets and letters and phone calls" in support.
Trump Fires Back Over Sign Controversy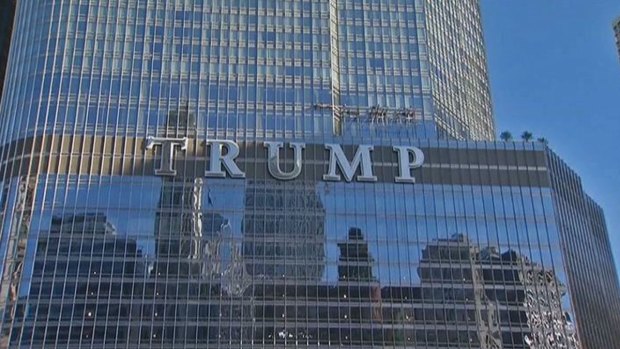 The Tribune's Blair Kamin has a breakdown of how Trump's sign would have been affected had Emanuel's legislation been in place before Trump received permission for it.
No version of the sign was part of the building's original plans that were approved by the Chicago City Council in 2002. The council in 2009 approved a sign measuring 3.600 square feet.
Trump Building Letters Get Mixed Reaction