On Tuesday, the Bears announced that linebacker Hunter Hillenmeyer was being placed on season-ending injured reserve after suffering effects from a pre-season concussion.
We've questioned some of Lovie Smith and Jerry Angelo's decision-making in the past, but in this instance, they absolutely did the right thing.
It was a hard pill to swallow for Hillenmeyer. At just 29 years old, he had earned a respected spot on the Bears roster as the go-to back-up linebacker. At the same time, he is on the NFL Players' Association's mild traumatic brain injury committee, so he knows better than most the toll a concussion can take on the brain. He even agreed to donate his brain to science last year for an ongoing study about the effect head injuries have on football players.
After Bengals wide receiver Chris Henry died a bizarre death last year, researchers found that he suffered from brain damage. A well-liked football player for the University of Pennsylvania took his own life last spring, and he suffered from similar brain damage as Henry. Former Bear Merrill Hoge suffered two concussions in a five-week span, and said that in the weeks after, he couldn't even remember where he lived.
Football players put their brains at risk every day, and it's up to their coaches to take leadership on this issue. Earlier this week, Philadelphia coach Andy Reid drew criticism for putting two concussed players back in the game.
Players will always want to back in the game, even when thinking clearly. How clearly will they be thinking after a head injury? The coaches, general managers and doctors must keep them safe. Smith and Angelo did a fine job in doing that with their handling of Hillenmeyer.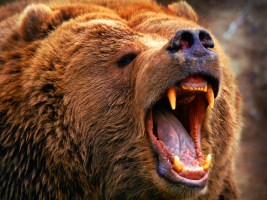 Check out Grizzly Detail: NBCChicago's Bears blog features videos, photos, news, commentary and more. All the Grizzly Detail is right here.
Bear Down, Chicago.
Published at 11:55 AM CDT on Sep 15, 2010 | Updated at 12:35 PM CDT on Sep 20, 2010