Brazil Locks Up Women's Volleyball Spot
Brazil beat Peru and secured an Olympics tournament spot.
Monday, May 14, 2012 | Updated 5:12 AM CDT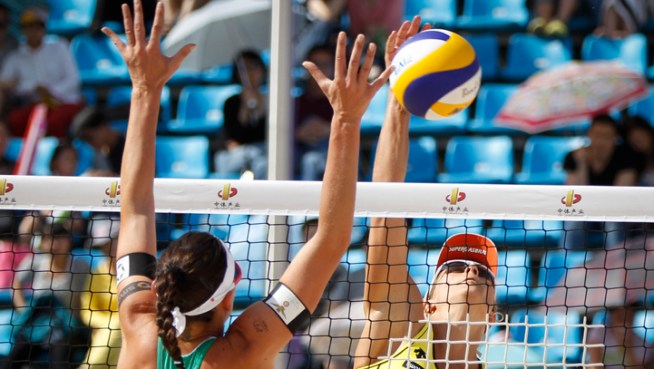 AP
Brazil's Juliana Da Silva, right, spikes the ball against Italy's Greta Cicolar during the women's final match of World Tour Beach Volleyball Grand Slam in Beijing, China.
Olympic champion Brazil will get to defend its women's volleyball title in London after beating Peru 25-12, 25-16, 25-9 in the final of the South American qualifying tournament on Sunday.
Only the winner of the seven-team tournament was going to secure a trip to London, and Brazil needed 65 minutes to earn its berth in the final in the interior city of Sao Carlos.
Brazil had failed to grab one of the three spots in the World Cup in Japan last year, which were secured by Italy, the United States and China. Algeria, Turkey, the Dominican Republic and host Great Britain also have already qualified.
An international qualifying tournament next week will determine the final teams to be playing in the women's tournament in London.