Did Jessica Simpson Chop Off Her Hair?
Monday, Apr 12, 2010 | Updated 1:16 PM CDT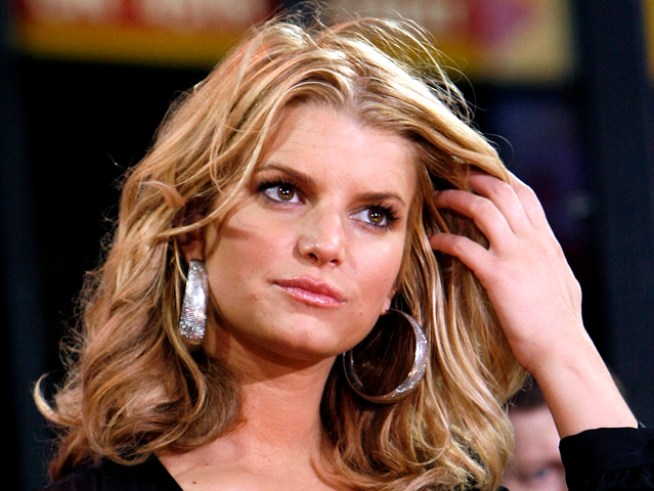 FilmMagic
NEW YORK - SEPTEMBER 09: Jessica Simpson performs on ABC's "Good Morning America" at the ABC studios in Times Square on September 9, 2008 in New York City. (Photo by Soul Brother/FilmMagic)
Did Jessica Simpson trade in her long locks for a short and sassy style?
Jessica and best friend/stylist Ken Paves had some fun on Twitter on Sunday posting photos of the starlet sporting a short 'do – most likely a wig.
"Stopped in West Palm and picked up my Aunt Sandy…off to Atlantic City!!!" Ken Tweeted and posted a photo of Jessica with short hair.
"Carol Brady who?" Jessica Tweeted.
Ken posted another photo of his friend, Tweeting, "Aunt Vikki came along too!!!!"
"In flight hairdo fun!" Jessica wrote, re-Tweeting Ken's message.
Tells us what you think below! Is this a good hairstyle for Jessica or a major hair-don't?
Related Content from AccessHollywood.com:
VIEW THE PHOTOS: Celebrity Gays & Their Gal Pals
VIEW THE PHOTOS: Stars In High-Waisted Jeans
PLAY IT NOW: Access Extended: Jessica Simpson On Her Mom Jeans Incident: 'I Was Very Hurt'
PLAY IT NOW: Is Jessica Simpson Ready To Be A Mom?
MORE ACCESS ON THESE TOPICS: Jessica Simpson - Style - Twitter - TV - Music