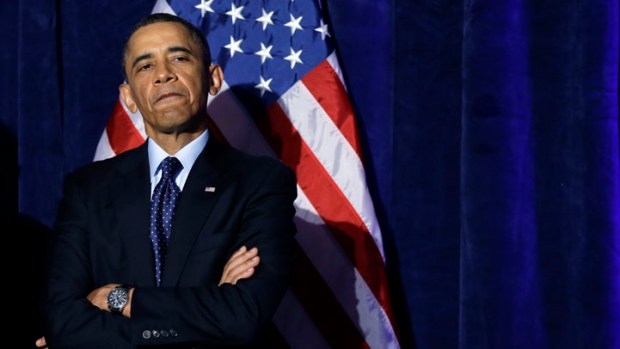 AP
President Barack Obama looks at his supporters after speaking at the Organizing for Action dinner in Washington, Wednesday, March 13, 2013. (AP Photo/Manuel Balce Ceneta)
The political organization created after President Barack Obama's successful run for a second term announced Tuesday it's getting involved in the effort to legalize gay marriage in Illinois.
An email to supporters from Organizing for Action asked them to lobby Illinois House members to pass the bill already OK'd by state senators on Valentine's Day.
"We've heard from OFA supporters here in Illinois that this issue matters to you, and that's why we're teaming up with Illinois Unites for Marriage -- a joint project of ACLU Illinois, Equality Illinois, and Lambda Legal -- to add our voices to this fight," the email said, in part.
House Speaker Michael Madigan last week said his body was 12 votes short of passing SB10. Gov. Pat Quinn has said he'd sign it if lawmakers send it to his desk.
The president last May came out in support of gay marriage. And in December a White House spokesperson said Obama would be in support of the state's effort if he were still an Illinois Senator.
Civil Unions have been available in Illinois since Quinn signed a bill into law on Jan. 31, 2011. Supporters tried to get the most recent bill passed during the lame-duck session in January but failed to get the bill out of the Senate.
Nationally, public support for gay marriage has hit a new high as Americans increasingly see homosexuality not as a choice but as a way some people are, according to a new Washington Post-ABC News poll.